Cheap Money Gets Cheaper as Rate Cuts Priced in Worldwide: Chart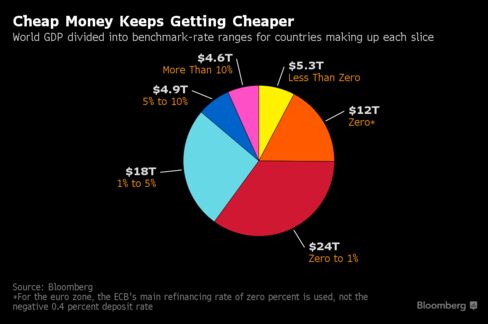 Central banks overseeing three fifths of the world's economy are practically giving away money with benchmark rates of 1 percent or less. Borrowing is only getting cheaper: Economists predict the Bank of England will cut its rate for the first time in seven years on Thursday. Market-implied rates in 20 of 33 countries tracked by Bloomberg, representing more than 40 percent of world GDP, show traders expect even lower borrowing costs in six months.
Before it's here, it's on the Bloomberg Terminal.
LEARN MORE