Americans May Pass Brits, Russians in Visits to Thailand: Chart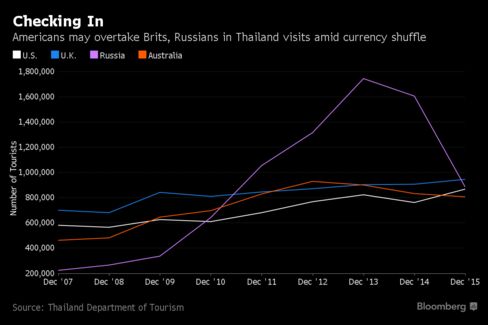 The U.K. could be dethroned by the U.S. as Thailand's top tourist source from outside Asia after the Brexit vote triggered a plunge in the pound. The U.K. sent 947,000 visitors to Thailand in 2015, the most among Western nations, topping Russia, whose citizens cut travel after the ruble's collapse started in 2014. With the dollar outperforming the pound, ruble and so-called Aussie the past year, Bangkok, Phuket and Chiang Mai may see more Americans.
Before it's here, it's on the Bloomberg Terminal.
LEARN MORE