U.K.'s $140 Billion Currency War Chest Ready for Brexit: Chart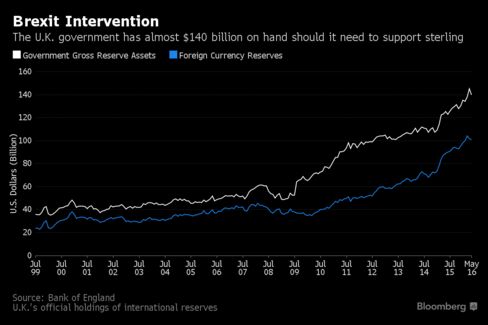 Since 2010, the U.K. government has been building up an emergency war chest that could be used to intervene in foreign-exchange markets to support sterling if needed. Britain's official holdings of international reserves, which include foreign-currency assets and gold, have increased 12 percent in the past year to a gross $140 billion, according to Bank of England data. The BOE has warned that a U.K. vote to leave the European Union in the referendum on Thursday could cause a sharp drop in the pound.
Before it's here, it's on the Bloomberg Terminal.
LEARN MORE