Sluggish Euro-Area Growth Adds to Brexit Debate: Graphic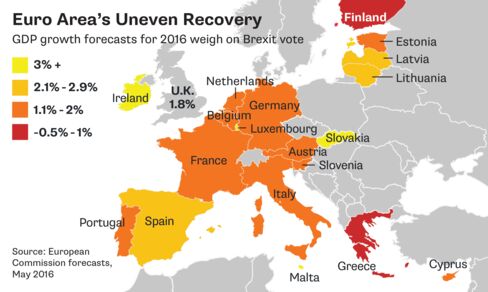 Look around the euro area and uneven growth prevails. While the forecast for the U.K. economy is only modestly better than Germany's -- Europe's largest -- the mixed picture across the 19-member region has made it one of the key issues in Britain's Thursday vote on leaving the European Union. Even though the country isn't a member of the single-currency bloc, those arguing for an exit say the euro area's sluggish recovery is weighing heavily on the U.K. and only by cutting ties can it realize its own potential.
Before it's here, it's on the Bloomberg Terminal.
LEARN MORE