Naira Devaluation Closes Gap With Black Market Rate: Chart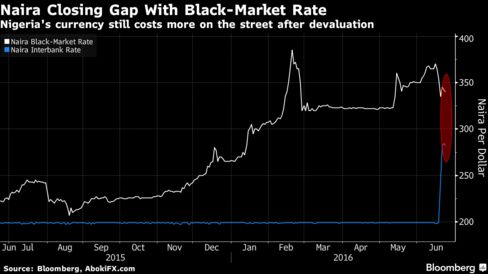 Nigeria's naira plunged 30 percent to a record 286 per dollar this week, helping close the gap with the black-market rate, which has strengthened from 370 to 340 since the central bank said it was removing a 16-month-long currency peg. The spread's still around 55 naira and will probably remain wide, as the monetary authority is maintaining a ban on businesses using the interbank market to obtain hard currency for a range of "non-essential" imports including glass, textiles and rice.
Before it's here, it's on the Bloomberg Terminal.
LEARN MORE