Global Investors Are Fleeing U.S. Stocks at a Record Pace: Chart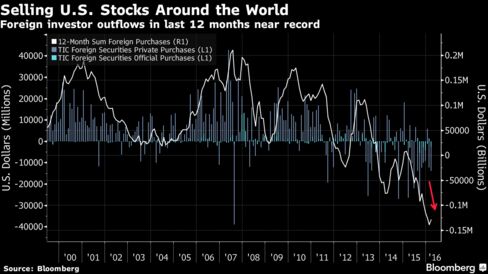 The most determined seller of U.S. stocks may not be in the U.S. at all. Investors outside the country dumped $128 billion in American shares over the past year, data from the U.S. Treasury International Capital System show. Despite the higher quality of companies in the U.S., long-term investors may be drawn to the faster pace of growth in other economies, said Stewart Warther, an equity strategist at BNP Paribas SA.
Before it's here, it's on the Bloomberg Terminal.
LEARN MORE