Big Game Under Threat as Animal Apps Cause Road Rage, Speeding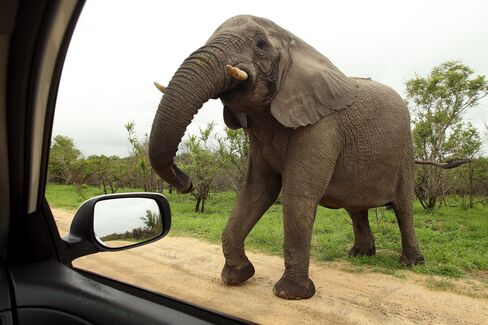 Mobile apps cause 'unhealthy eagerness' in national parks

S. African parks exploring legal options to curb use of apps
Wild animals in South Africa's national parks are being run over at an increasing rate because growing numbers of tourists are speeding to cluster around big game after learning of the animals' location on mobile applications.
"The rise in the use of these applications has resulted in an increased rate of lawlessness in the parks including speeding, congestion at sightings as well as road kills caused by guests rushing to, and congregating around, these sightings," Hapiloe Sello, South African National Parks managing executive for tourism development and marketing, said in a statement on Wednesday. Officials at the organization, known as SANParks, have also received increased reports of road rage incidents at sightings, she said.
South African National Parks, whose Kruger reserve is the size of Israel, is now exploring legal options to curtail the use of game-sighting apps, which threaten to reverse its conservation gains, according to Sello. The country is home to 90 percent of the world's white rhinos and among its tourist attractions are viewings of the so-called Big Five - elephants, rhinos, buffaloes, leopards and lions.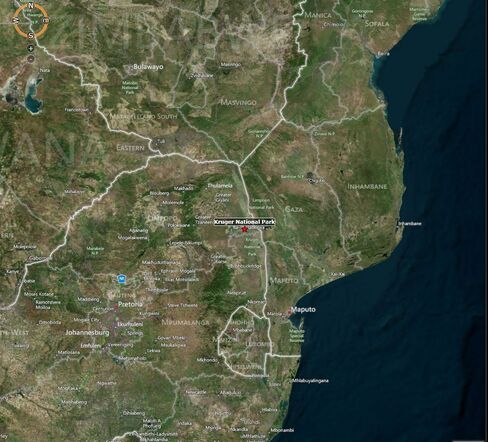 "We at SANParks discourage the use of these mobile applications as they tend to induce an unhealthy sense of eagerness for visitors to break the rules," Sello said.
Latest Sightings is a mobile app available on iTunes that allows users to "share their wildlife sightings, in real time, with other visitors in the game reserve and to users worldwide."
Before it's here, it's on the Bloomberg Terminal.
LEARN MORE