Sydney Wealth Gap Swells as Turnbull Electorate Prospers: Chart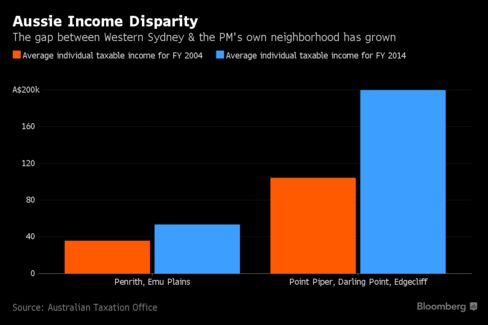 The economic divide has widened in Sydney, with the largest gaps emerging between the city's east and west. The neighborhood that's home to Prime Minister Malcolm Turnbull has Australia's highest mean taxable income at A$200,015 ($147,000) a year. That's almost doubled in 10 years. In the western suburbs of Penrith, the figure is just A$53,192, up from A$35,516 a decade earlier.
Before it's here, it's on the Bloomberg Terminal.
LEARN MORE