Angola Leader Secures Economic Grip Naming Daughter as Oil Boss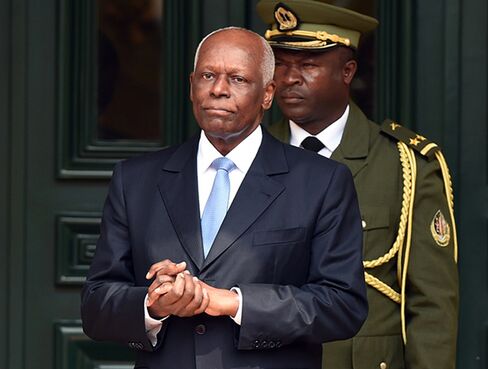 Isabel dos Santos appointed as state oil company chairwoman

Dos Santos pledged to quit "active politics" in two years
Angolan President Jose Eduardo dos Santos tightened his family's grip on sub-Saharan Africa's third-biggest economy two years before he has indicated he'll leave office by naming his billionaire daughter Isabel as chairwoman of the state oil company.
The appointment "shows that President dos Santos doesn't trust anyone else and moreover that he's looking to have a dynastic succession," Markus Weimer, an analyst for Horizon Client Access Inc., an energy investment advisory group, said Friday by phone from London. "It's a very strong indication that Isabel will also be considered a possible leader when he retires in 2018."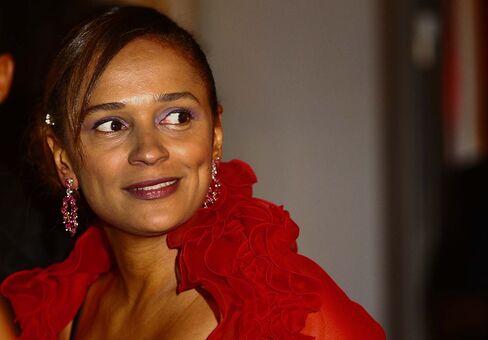 The Russian-educated dos Santos, Africa's second-longest serving president, has said he will quit "active politics" in 2018 after leading the country since 1979. His son Jose Filomeno dos Santos already runs Angola's $5 billion sovereign wealth fund. Angola ranked 163 out of 167 countries in Transparency International's 2015 Corruption Perceptions Index and had the world's highest rate of child mortality under the age of 5, the United Nations Children's Fund said last year.
The decision to fire Sonangol's entire board is part of a restructuring plan that will create two new entities -- one that will award concessions and serve as a regulator, and another, under the president's direct authority, that will run its business interests. The company now owns dozens of stakes in oil blocks in Angola as well as an airline, real estate, multi-billion dollar housing projects, industrial zones, and shares in a bank in Portugal.
Isabel dos Santos, 43, is one of her father's most trusted advisers and has been leading talks about a shakeup at Sonangol, according to David Thomson, an analyst for Edinburgh-based Wood Mackenzie Ltd. Africa's wealthiest woman who's worth $3.2 billion, according to the Bloomberg Billionaires index, she controls Angola's largest mobile-phone operator, Unitel, and owns stakes in a range of companies in Angola and Portugal.
'Intimate Knowledge'
"She has been at the helm of the efforts to restructure Sonangol over the past year or so and as such will have an intimate knowledge of the company," Thomson said in e-mailed comments. "She has good business experience and is respected within the oil industry."
The new team aims to make Sonangol more competitive internationally by reducing costs, Isabel dos Santos said in an e-mailed statement. The company will seek to improve profitability and the dividends it pays to the state, she said. Angola vies with Nigeria as Africa's biggest oil producer.
Isabel dos Santos started her career with the opening of a club called Miami Beach in the capital, Luanda, after obtaining an engineering degree at King's College London in the early 1990s, said Filipe Fernandes, author of a book entitled Isabel dos Santos -- Secrets and The Power of Money.
"She has used her strong business position in Angola, where many Portuguese companies are present, as a springboard for bigger deals," he said.
Political Implications
The reforms at Sonangol will have considerable political implications, according to Stratfor, an Austin, Texas-based intelligence consultancy.
"The proposed overhaul is intended to break down the potential blocks of power forming within Sonangol and place the company squarely under dos Santos's control," Stratfor said in a June 1 report. "By splitting up the company, the president hopes to safeguard the interests of his family."
Foreign advisers including the World Bank recommended for more than a decade that Angola reduce the size and scope of the company.
"Isabel's appointment demonstrates the strategic importance of these reforms for the presidency and that the president wanted someone he fully trusted to lead the reforms," Alex Vines, head of the Africa Program at the Chatham House research group in London, said in e-mailed comments.
Oil Pressure
The 54 percent decline in the price of Brent crude in the past two years has put Angola under pressure to reduce its dependence on oil, which accounts for more than 90 percent of its exports. Economic growth will probably slow to 2.5 percent this year from an estimated 3 percent last year and 6.8 percent in 2013, according to the International Monetary Fund, which is in talks with Angola to provide financial assistance.
"It's just how the Angolan government tends to operate when it comes to base issues like strategic oil and the sovereign wealth fund," Gary van Staden, an analyst at NKC African Economics in Paarl, near Cape Town, said by phone. "President dos Santos tends to make sure that the people in charge of those are very close to him."
Before it's here, it's on the Bloomberg Terminal.
LEARN MORE