Swiss Made? Foreigners Built World's Longest Rail Tunnel: Chart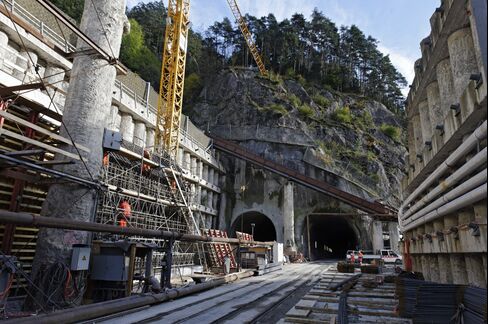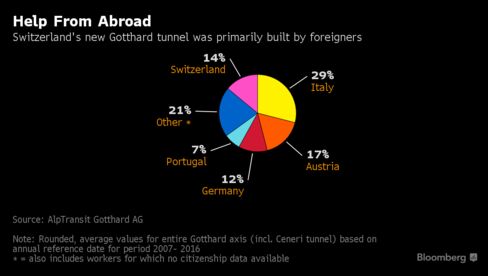 Switzerland's new 57-km (35.4-mile) tunnel through the Gotthard massif is a source of national pride, embodying national characteristics such as precision and technical innovation. Yet the majority of those who labored on the project -- 17 years in the making, with work conducted around the clock in three shifts -- were foreigners. The tunnel's unveiling at a ceremony on Wednesday featuring dignitaries including German Chancellor Angela Merkel comes just as Switzerland aims to clamp down on immigration from the neighboring European Union.
Before it's here, it's on the Bloomberg Terminal.
LEARN MORE