Greece's Fiscal Performance Potential Divides Creditors: Chart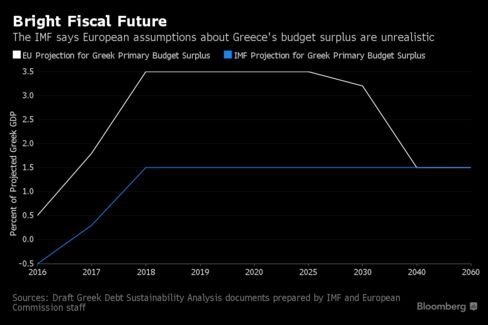 Greece's creditors remain at loggerheads on how to ease the burden of Europe's most indebted state. International Monetary Fund staff say that euro-area assumptions about the nation's ability to achieve and maintain a high primary budget surplus before interest payments for decades to come are unrealistic and ask for significant concessions on the repayment terms of the loans extended to Greece from the rest of the currency bloc. The IMF and officials from creditor institutions will join meeting of euro-area finance ministers in Brussels on Tuesday to wrangle over the scope of relief.
Before it's here, it's on the Bloomberg Terminal.
LEARN MORE