Two-Thirds of U.S. Gas Supply Now Comes From Fracking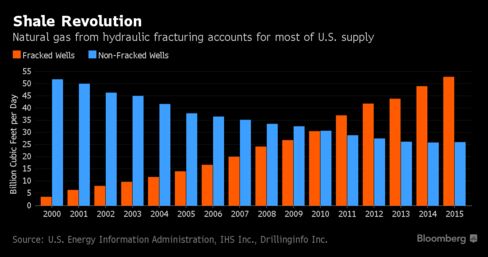 Hydraulic fracturing, the method used to extract oil and natural gas from shale formations deep underground, has gone from a niche activity to the process responsible for more than two-thirds of U.S. gas supply. Fracking now accounts for 67 percent of marketed gas output, up from less than 7 percent in 2000, according to the U.S. Energy Information Administration. The controversial technique involves pumping water, sand and chemicals into a well to break apart rock and release fuel.
Before it's here, it's on the Bloomberg Terminal.
LEARN MORE