North Korea's Second Firing of Ballistic Missile May Have Failed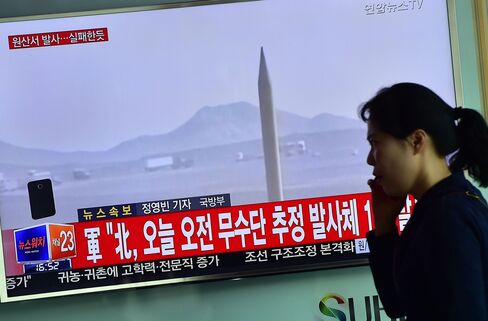 North Korea may have failed in firing a mid-range Musudan ballistic missile Thursday morning, little more than a week before Kim Jong Un's regime is scheduled to hold the country's first ruling party congress in 36 years.
The missile was fired around 6:40 a.m. from the east coastal city of Wonsan and flew for several seconds before falling from the sky, according to a South Korean Defense Ministry who declined to be named, citing internal policy.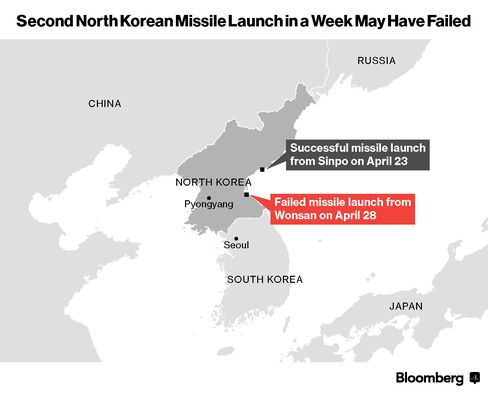 North Korea launched the missile less than two weeks after it failed in its first attempt on the birthday of its founder. The ballistic missile is believed to have a range of 3,000 kilometers (1,800 miles), making U.S. bases in Japan and Guam potential targets even though doubts continue over its accuracy.
The latest launch came days after President Park Geun Hye said Pyongyang was preparing to conduct its fifth nuclear test as North Korea prepares for the start of the Worker's Party Congress on May 6. It would be the first such gathering in 36 years and is seen as a way for Kim Jong Un's to solidify his rule.
North Korea conducted its fourth nuclear test in January this year and has vowed to "soon" detonate another device and test-launch missiles that can carry nuclear warheads. North Korea is banned from testing ballistic missiles under United Nations Security Council resolutions.
Before it's here, it's on the Bloomberg Terminal.
LEARN MORE