China's Stock Trading Is Evaporating as Market Meanders: Chart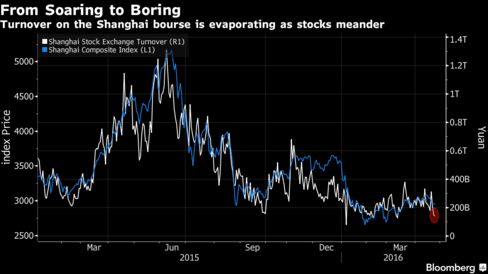 Pity China's brokerages. Less than a year after daily turnover on the Shanghai Stock Exchange was regularly topping 1 trillion yuan ($154 billion), the value of shares traded has fallen to 140.4 billion yuan -- a low seen only three times since October 2014. Investor interest in equities has waned as speculators turned their sights on commodity futures and the housing market, posing a threat to profits of companies such as Citic Securities Co.
Before it's here, it's on the Bloomberg Terminal.
LEARN MORE