Italy, Spain Seen Most Vulnerable to Sovereign Caps Risk: Chart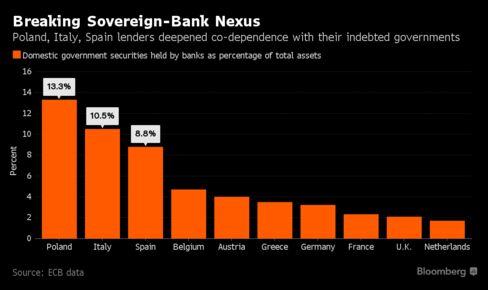 Italy and Spain are among the euro-region countries whose banks are most at risk should European Union finance ministers decide to impose restrictions on bank holdings of sovereign bonds, which are currently treated risk-free. At the meeting in Amsterdam on Friday, officials will consider options for reforming state-debt rules. While imposing a risk-weight could see banks needing more capital at a time when earnings are already squeezed by tougher financial rules, a cap could force them to sell bonds at an unfavorable price.
Before it's here, it's on the Bloomberg Terminal.
LEARN MORE