Japan, Not Germany, Leads World in Negative-Yield Bonds: Chart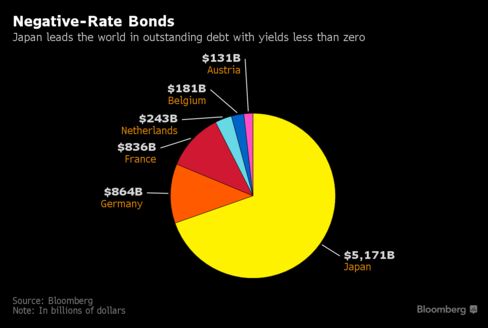 Europe's central bank took the unorthodox step of cutting interest rates below zero in 2014. Japan followed suit earlier this year, and has become home to more negative-yielding debt than anywhere else, leading Germany, France, the Netherlands and Belgium.
Before it's here, it's on the Bloomberg Terminal.
LEARN MORE