Fewer EU Citizens Living in Poverty -- Just Not in Greece: Chart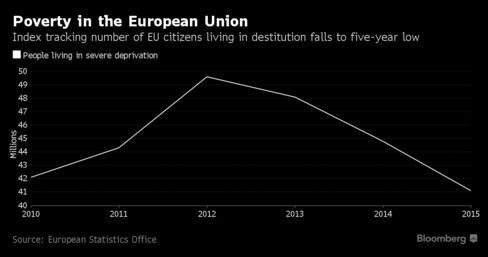 The number of European Union citizens living in "severe deprivation" fell to a five-year low in 2015, according to a poverty measure tracked by Eurostat. Overall, 41 million Europeans were unable to pay their bills or keep their home warm, according to the statistics office. That compares with a 2012 peak which saw the number jump to 49.6 million. The improvement hasn't made it to Greece, where the measure increased for a fifth consecutive year.
Before it's here, it's on the Bloomberg Terminal.
LEARN MORE