BMW Loses Lead in Luxury-Car Sales Race to Mercedes: Chart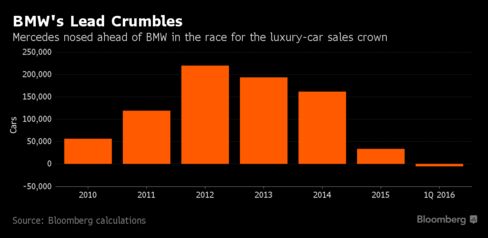 BMW's aging lineup has allowed Mercedes to nose into the lead in the luxury-car sales race in the first quarter. With little new in the pipeline this year, BMW will struggle to catch up as Mercedes piles on the pressure by rolling out the revamped E-Class sedan. It would be the first time that Mercedes topped BMW in global deliveries in more than a decade.
Before it's here, it's on the Bloomberg Terminal.
LEARN MORE