Yen Strength Trips Up U.S. Stocks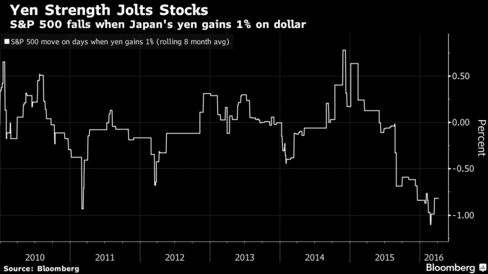 The yen's strength may be tripping up U.S. stocks. In the last 10 instances the yen rallied at least 1 percent against the dollar, the Standard & Poor's 500 Index lost 0.8 percent on average, the most since at least 2008, data compiled by Bloomberg show. That could be due to a breakdown in what's known as a carry trade, in which investors borrow money in a low interest-rate environment such as Japan's to fund investments in higher-yielding assets, says Andrew Brenner, head of international fixed income at National Alliance Capital Markets.
Before it's here, it's on the Bloomberg Terminal.
LEARN MORE