Chinese Lenders Repay Loans Borrowed During Stock Rout: Chart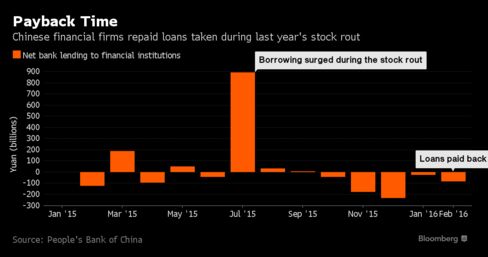 Financial firms in China are repaying bank loans they took during the stock rout last year as the government unwinds its support for the equity market, according to Mark Williams, chief Asia economist at Capital Economics in London. The repayment is partially measured by the difference between total bank loans and lending to non-financial institutions. Net borrowing surged to 891 billion yuan ($137 billion) in July when an equity crash wiped out $5 trillion in market value. It began to contract in October.
Before it's here, it's on the Bloomberg Terminal.
LEARN MORE