It's been five years since the worst nuclear disaster since Chernobyl shook Fukushima. Roads have been rebuilt and electricity has been restored. But life has still not returned to normal for many of the prefecture's residents.
Here's the reality that they're facing.
Most of Fukushima's safe
The vast majority of Fukushima remains livable, even though a series of towns closer to the nuclear facilities are still cordoned off. About 7 percent of Fukushima prefecture is uninhabitable because of high radiation levels, according to government data.
Fukushima City, 62 kilometers (39 miles) away from the wrecked atomic plant, has radiation levels lower than that of Shanghai. Radiation levels in the center of Tokyo are lower than in New York, Seoul and Paris.
Some towns are still cordoned off
Some 97,333 people remain evacuated. Tomioka, where part of the Fukushima No.2 power plant sits, is one town where residents haven't been able to return.
Haruhisa Endo, a long-time Tomioka resident who made his living as a stamp seller, showed us around his home (people are allowed to visit at set times during the day). With chunks of the ceiling splattered on the floor, his house is still left as it was when the earthquake struck.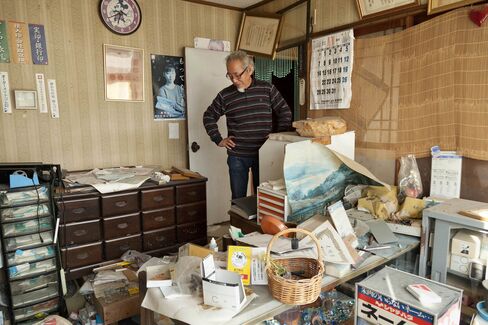 "When I see my house like this, I can't help feeling disheartened," said Endo, 61, who bought a home an hour away in Iwaki City, Fukushima in 2014 and has now resettled there. "In my heart, I'd like to be in Tomioka."
In April 2017, residents will be allowed to move back in to the majority of Tomioka. This follows in the footsteps of neighboring towns Naraha and Kawauchi, parts of which were opened up last year.
Many don't plan on returning
In the 14,000 person town of Tomioka, only 14 percent say that they plan on returning, according to a survey conducted by Japan's Reconstruction Agency last year. Some 51 percent said that they won't be returning, citing concerns over radiation as well as a lack of schools in the area.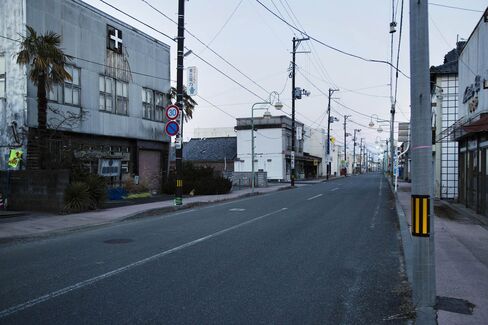 Fukushima prefecture as a whole has lost about 6 percent of its population since the disaster.
"I have no plans to return," said Yasunao Endo, 48, who still lives in temporary housing. "It's difficult to return to somewhere when you don't know what will happen at Fukushima No. 1," he said, referring to the plant with the wrecked reactors.

Endo said he's become more used to life after evacuation, and doesn't want to return to a place where his daughter can't go to school. He added there's a lack of medical services and shops.
There's one confirmed case of leukemia
Linking cancer cases to radiation exposure is difficult. But last year, Japan's government confirmed for the first time that leukemia found in a worker at the Fukushima No.1 power plant is a result of the March 2011 disaster.
The mental toll has been enormous
Beyond the direct impact of radiation, the trauma of the disaster as well as the stress of repeatedly moving homes has led to a wide range of health problems. In 2011, about one out of every five evacuees surveyed by Fukushima Medical University had probable post-traumatic stress disorder. Rates of diabetes and hypertension are also up from before the disaster.
"Like many others, I came close to becoming clinically depressed," said Akiko Shimizu, 58, recalling the first six months after the disaster when she had evacuated to Akita, north of Fukushima. Shimizu now works in a community space for Tomioka residents, organizing events like basket-making classes. "I feel like working has helped me."
Kaori Suganami, a lawyer based in Fukushima, notes a Fukushima University study that found that parents have been reluctant to let their children play outside. This may have worrying consequences for their development, Suganami said.
Government aid has kept the economy running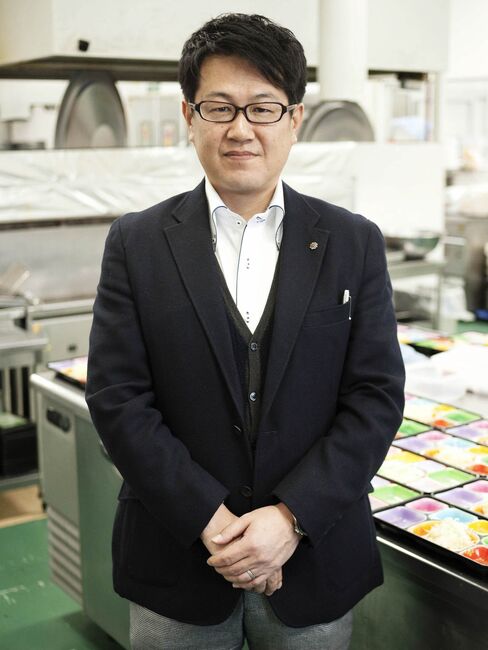 Reconstruction around the disaster zone has created a frenzy of building activity. With a surge in jobs related to decontamination and post-disaster construction, Fukushima prefecture has one of the highest ratios of job openings to applicants, indicating a tight job market.
Locals are also trying to revive businesses in the region. Yoshiyuki Endoh was a former hotel manager in Tomioka, and he started a lunchbox delivery service targeting decontamination and construction workers. The company takes the name of the hotel he used to manage.
"I told myself that I have to stand on my own two feet," said Endoh, 43, who started his business six months after the disaster.
He started with 36 meals a day, and now delivers 1,300 to 1,500 daily. His workforce has increased from five to 38.
But what comes after that money fades?
One small break for Tomioka: A 20-year contract that Sharp Corp. signed to lease out land there. A solar energy plant there started operating last year. This should bring 112 million yen ($985,000) of revenue over two decades to the town, according to Sharp representative Yoichi Aoki.
Japan is also spending more than $1 billion to rebrand the prefecture as "Innovation Coast," capitalizing on the robotics technology used to clean up the area.
But many evacuees don't see much hope for a return of industry.
"I'm now 48 -- that's a difficult age to try and find a job," said Yasunao Endo (no relation to the previously cited Endo), who still lives in temporary housing today.
—With assistance from Stephen Stapczynski and Pavel Alpeyev in Tokyo.