Swamped by Deposits, Japan's Banks Can't Lend Fast Enough: Chart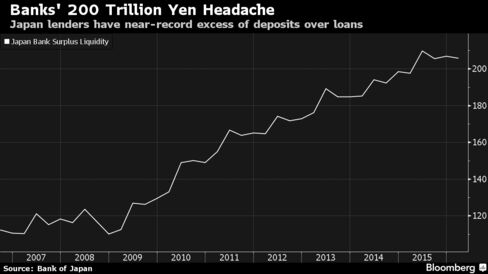 Japanese banks are managing to lend less than 70 percent of their deposits, leaving them with 205.8 trillion yen ($1.8 trillion) in surplus liquidity at a time when the central bank is charging them on some of their cash parked at the institution. Deposits grew faster than loans in February from a year earlier, Bank of Japan figures showed Tuesday. That's the opposite effect sought by the BOJ when it began its negative interest-rate program on Feb. 16.
Before it's here, it's on the Bloomberg Terminal.
LEARN MORE