SNB Hands Itself 23 Billion-Franc Loss on Cap Exit: Chart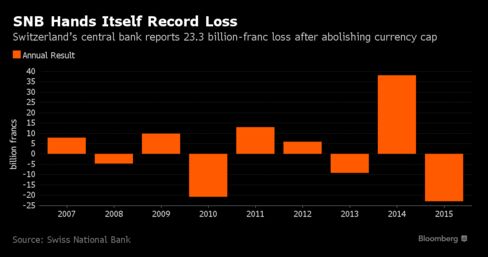 The Swiss National Bank may have inflicted the biggest wound on itself when it abandoned its currency cap in January 2015. The soaring franc resulted in a loss on its foreign-exchange positions last year, which in turn meant it had the worst annual result ever.
Before it's here, it's on the Bloomberg Terminal.
LEARN MORE