Apple, Starbucks say they're confident in long-term potential

Companies plan to keep investing amid current market turmoil
Call it the $400 billion opportunity that American chief executives find hard to pass up.
China's slowdown is roiling markets worldwide and it's open season for China-bashing by Donald Trump and others on the presidential campaign trail. U.S. companies from Apple Inc. and Starbucks Corp. to aerospace giant United Technologies Corp. and wireless chipmaker Qualcomm Inc. are taking the long view: This is a time to be investing big in the world's second-largest economy.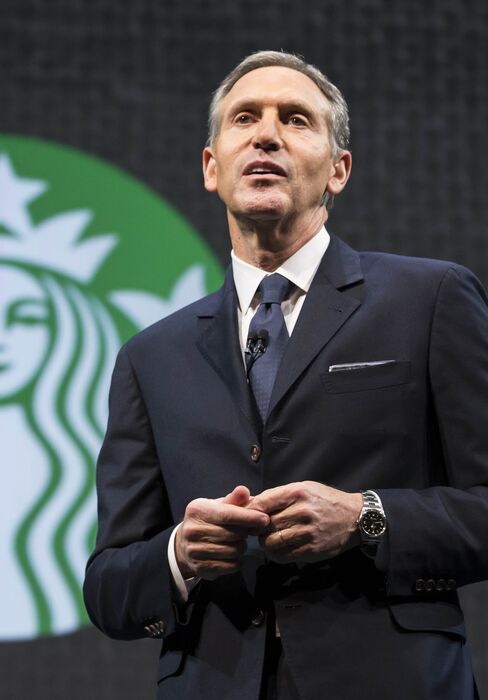 "China is here to stay," Howard Schultz, chief executive officer of Starbucks, the world's biggest coffee-shop chain, said on a January conference call. The nation is going through a bumpy but necessary transition to consumer-driven growth, and the company's China operations "one day could very well be larger than the U.S. business," he said.
Coming amid the recent economic and currency turmoil, U.S. CEOs' steadfast stance on China's long-term attractiveness is worth noting. Anti-China chatter on the campaign trail, such as Trump's assertion that "they've taken everything," is hardly deterring businesses' plans to expand there. After all, it's at least a $400 billion market for American companies, the U.S-China Business Council reckons.
On top of that, an American Chamber of Commerce in China survey showed 77 percent of 496 member companies polled feel foreign businesses are less welcome in China than in prior years, with inconsistent interpretation of rules and unclear laws as their top challenge. Yet China remains a top-three investment priority for six of every 10 companies, albeit a drop from 8 of 10 in 2012, the survey found.
Worth 'Headaches'
"It's an undeniable opportunity," said Jim Paulsen, chief investment strategist at Wells Capital Management Inc., which oversees $351 billion. "Company after company is moving into China. The relative size of that consumption beast has grown. CEOs will tell you there are tons of headaches and frustrations and setbacks but if anything, they're expanding there."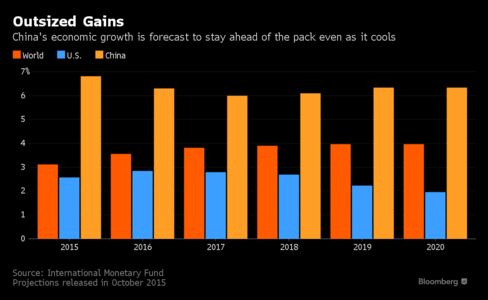 China's economic growth slowed to 6.9 percent last year, the weakest in a quarter century. Concern is mounting that leaders will fumble the shift away from relying on investment and exports. The yuan continues to slide, as does the stock market, with the Shanghai Composite Index the worst performer among 93 global equity indexes this year. Net financial outflows from China reached a record $713 billion in 2015, according to a February report from Oxford Economics.
Much of the anxiety in the financial markets is driven by speculators, or by people being quick to jump off the China bandwagon, according to Daniel Rosen, a partner at Rhodium Group LLC, a New York economic-research firm that specializes in China. "Businesses that have invested millions or billions of dollars into China have to be a lot more disciplined." For them, "it's a much bigger risk to not be in China."
Rosen says the "poison politics" in the U.S. won't change firms' actions or attitudes toward investing in China.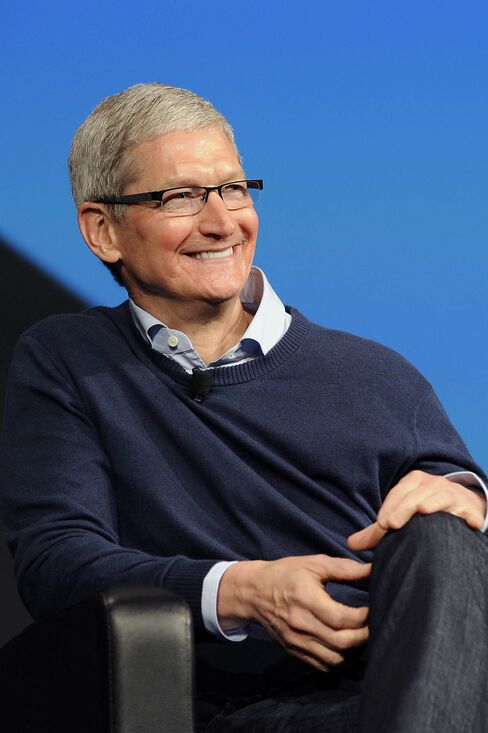 Apple CEO Tim Cook is one of those who isn't fazed.
"Beyond the short-term volatility, we remain very confident about the long-term potential of the China market and the large opportunities ahead of us, and we are maintaining our investment plans," Cook said on a January earnings call. "We remain very bullish on China, and don't subscribe to the doom-and-gloom kind of predictions."
Middle Class
As China's middle class grows, Marriott International Inc. is among companies in the hotel industry seeing stronger performance there than the headlines indicate, CEO Arne Sorenson said last month. Boeing Co. predicts China will overtake the U.S. as the world's biggest aviation market in 20 years as air travel expands. Qualcomm in January formed a joint venture to accelerate its entry into China, the world's largest smartphone market, even as the company recently settled a licensing-fee dispute with the government there.
In his annual letter to shareholders this week, General Electric Co. CEO Jeff Immelt said the conglomerate "will continue to be a full participant in China" and reiterated "the benefits of long-term investing and partnering are extensive."
Clearly, there are huge opportunities and "that's what gets CEOs' attention," said John Frisbie, president of the U.S.-China Business Council, a private, nonprofit group of about 220 American companies that do business with China. "China does have slowing growth but the key word that everybody isn't focusing on is 'growth."'
Slower Pace
Companies "are increasing investment in China but maybe not at the same pace as before," Frisbie said.
By one estimate, U.S. foreign direct investment into China has slowed: It eased to $2.59 billion last year, from $2.67 billion in 2014, according to China's Ministry of Commerce.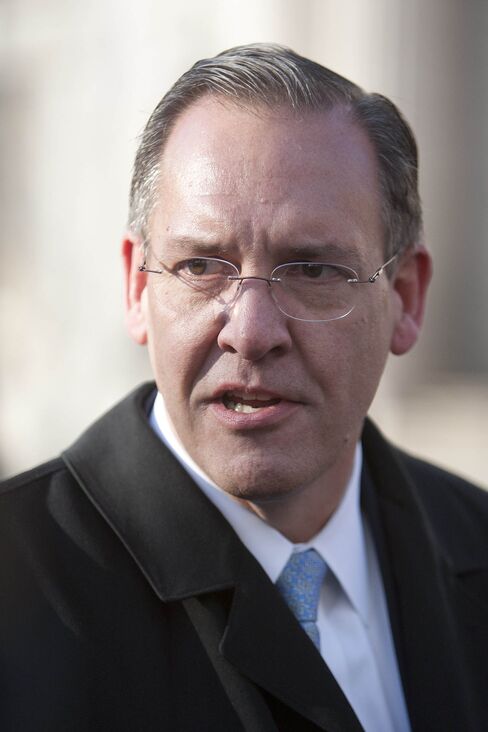 "China will be down for 2016, but let's keep China in perspective," United Technologies' CEO Gregory Hayes said on an earnings call. "Urbanization will continue to be a powerful force and it will drive growth in our commercial and aerospace businesses."
China may be past any significant further weakening for now, though the downside risks have risen recently and things may be shakier beyond a year or two, according to David Hensley, director of global economics at JPMorgan Chase & Co. He expects the economy will grow well above 6 percent in 2016 and 2017, or more than three times the projected U.S. pace.
"China's growth is decent by the standards of any other country," Hensley said. "It's soft by China's standards but not nearly as soft as what people might speculate."
Before it's here, it's on the Bloomberg Terminal.
LEARN MORE