Central Banks Extend Longest Gold-Buying Spree Since 1965: Chart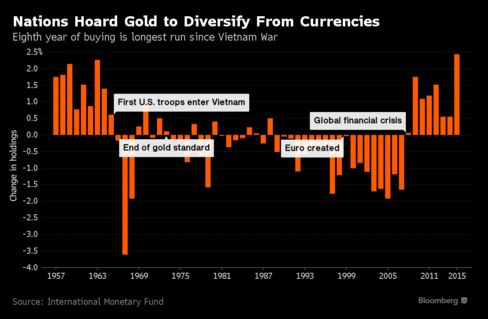 Central banks have been net buyers of gold for eight years, with Russia, China and Kazakhstan among the biggest hoarders, International Monetary Fund data show. Countries purchased almost 590 metric tons last year, accounting for 14 percent of annual global bullion demand, the World Gold Council estimates. Central bankers are using the metal to diversify from currencies, particularly the dollar, said Stefan Wieler, a Toronto-based vice president at GoldMoney Inc., a financial bullion services firm.
Before it's here, it's on the Bloomberg Terminal.
LEARN MORE