Delight the Customer or LOSE YOUR JOB: Restoration Hardware CEO Sends Scorching Memo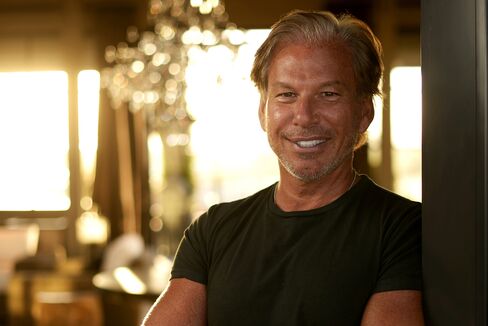 Scathing memo to employees calls for 'massive' culture shift

'DELIGHT OUR CUSTOMERS' or lose your job, CEO tells his staff
Gary Friedman, head of Restoration Hardware Holdings Inc., painted a dire picture of the furniture chain in an internal memo to employees, comparing its operations to a burning building with people on fire.
Upset about customer service and late orders, Friedman fired off the message to the entire organization in late January. The Corte Madera, California-based company, which suffered declining profit and slowing sales growth last quarter, had just held a meeting with executives and vendors. During a discussion about problems with its RH Modern business, Friedman made the burning-building analogy.
"We were sitting there discussing how the building caught on fire, why the building caught on fire, how long we expected the building to continue burning," he said in the memo, which was confirmed by Friedman in an interview. "NO ONE WAS FOCUSED ON THE PEOPLE IN THE BUILDING WHO WERE ON FIRE. THEIR CLOTHES BURNING, AND MANY OF THEM DYING. WE HAVE LET CUSTOMERS DIE."
Order-cancellation rates at RH Modern have climbed to 17 percent, up from around 5 percent, Friedman said in the memo. The company has fallen short in delighting customers, he said.
"We need a MASSIVE CHANGE IN OUR CULTURE AND ATTITUDE RIGHT NOW," Friedman said in the message, which was replete with capital letters. "THE GOAL IS DELIGHT."
Missing Projections
The troubles contributed to worse-than-expected results last quarter. On Thursday, the company posted fourth-quarter earnings of 99 cents a share, excluding some items. That missed the $1.40 a share that analysts had projected, according to data compiled by Bloomberg. Preliminary revenue of $647.2 million also was well short of the average estimate of $711.1 million.
The numbers sent Restoration Hardware's shares plummeting. The stock fell 26 percent to $38.49 on Thursday, the biggest single-day drop since the retailer held its initial public offering in 2012. Still, before the earnings report, concerns about the company had been growing. Sales slowed last year, and the stock has lost more than half of its value in 2016.
Friedman said in the note that he wants Restoration Hardware to refocus on customer service, regardless of cost.
'Change the People'
"ANY LEADER OR TEAM MEMBER WHO STIFLES THIS EFFORT SHOULD BE REMOVED. IF YOU CAN'T CHANGE THE PEOPLE, CHANGE THE PEOPLE," he said. "THIS IS NOT HARD."
Restoration Hardware sells upscale sofas and tables, as well as more irreverent pieces such as decorative propellers and saber-tooth tiger skulls cast in resin. Customer service isn't the only challenge facing the company. A jittery stock market has kept some of its well-heeled customers from making as many purchases as normal. A slumping energy industry and currency fluctuations also contributed to Restoration Hardware's problems last quarter.
Delighting Customers
"WE CANNOT AFFORD TO LOSE ONE SINGLE CUSTOMER. NOT ONE," Friedman, who serves as chairman and chief executive officer, said in the memo "YOU WILL NEVER GET IN TROUBLE FOR MAKING A DECISION TO DELIGHT OUR CUSTOMERS. YOU WILL, HOWEVER, LOSE YOUR JOB IF YOU DON'T."
Friedman, 58, said in the interview that he sends out companywide messages "pretty frequently." He's not aware of anyone being fired as a result of his latest missive and didn't worry about it scaring employees or investors.
"It's empowering people in the organization," he said. "We have a leadership culture, not a followship culture."
To satisfy customers, employees have the power to offer gift cards and discounts, as well as waiving the cost entirely in some cases, he said.
"Sometimes to get everyone's attention you have to ring the bell," he said. "This is an example of me as a leader saying, 'I'm ringing the bell.' I want to make sure I'm not communicating through 15 layers of management."
Before it's here, it's on the Bloomberg Terminal.
LEARN MORE