Nestle Chairman Invests in Watches That Use Liquids to Tell Time
HYT raises 23 million francs to fund product development

Swiss co. makes watches that run with pressurized fluids
HYT SA, a Swiss maker of wristwatches that use liquids to tell the time, raised 23 million francs ($23 million) to fund new products as it attracted investors including Nestle Chairman Peter Brabeck-Letmathe.
Brabeck and a Swiss private asset management company participated in the investment round for HYT and its sister company Preciflex SA, the watchmaker said in a statement Thursday.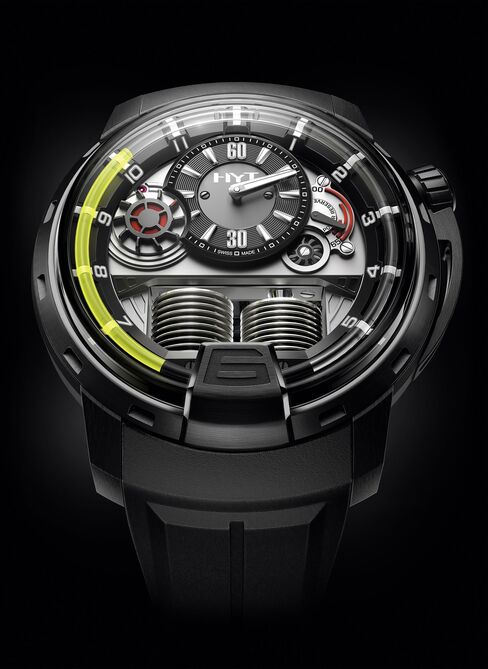 HYT won the Grand Prix of Geneva Watchmaking award for the most innovative product in 2012 after developing a timepiece powered by fluid under pressure. Preciflex's technology has applications that may also be used in the automotive and medical industries, according to HYT.
Brabeck is expected to relinquish the chairman's role next year. His plans for life after Nestle include spending more time working with his wife and son on private businesses in real estate and caviar production, he has said.
"We thank all our partner investors for this exceptional vote of confidence," Patrick Berdoz, co-founder and chairman of HYT, said in the statement.
Before it's here, it's on the Bloomberg Terminal.
LEARN MORE