'Brexit' Fears Fuel U.K. Credit Premium to Historic Highs: Chart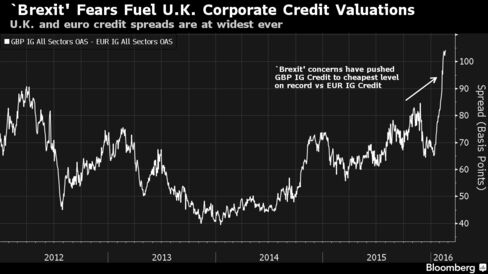 U.K investment grade corporate bonds have been trading at the widest ever spread to their European peers. This premium has been increasing since the beginning of January, rising above 100 basis points for the first time. These relative price moves appear to underscore the potential impact on corporate risk appetite of a U.K. exit from the European Union.
Before it's here, it's on the Bloomberg Terminal.
LEARN MORE