Japan Gets Paid to Borrow at 5-Year Sale for First Time: Chart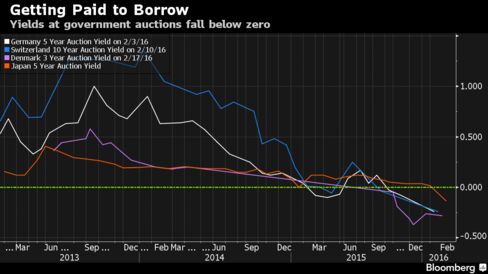 Japan's government got paid to borrow at a five-year note auction for the first time on Thursday after the central bank adopted a negative interest-rate policy on Jan. 29. The sale drew an average yield of minus 0.138 percent. Japan is following Germany, Switzerland and Denmark in being able to attract buyers even as yields fall below zero.
Before it's here, it's on the Bloomberg Terminal.
LEARN MORE