Russian Gold Hoard Nets $8 Billion on World's Best Rally: Chart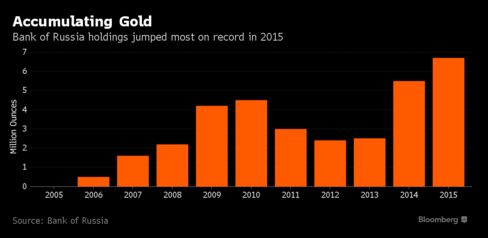 Russia is one of the beneficiaries of this year's 15 percent rally in gold. The Bank of Russia has steadily increased bullion reserves since at least 2006, including the purchase of a record 6.7 million troy ounces last year. Gold's rally in 2016 to the highest in a year means the value of the reserves may have grown by an additional $8.5 billion since the start of the year, not including any undisclosed purchases in January.
Before it's here, it's on the Bloomberg Terminal.
LEARN MORE