Turkcell to Proceed With Bid to Buy TeliaSonera's Fintur Stake
Deal would give carrier full control of wireless venture

Fintur operates in Azerbaijan, Kazakhstan, Georgia, Moldova
Turkey's biggest mobile operator is planning to proceed with its effort to buy the stake owned by TeliaSonera AB in their wireless joint venture operating in former Soviet nations.
Turkcell Iletisim Hizmetleri AS has made a non-binding bid for the 58.55 percent stake in Fintur Holdings that it doesn't own and will follow with another offer after completing due diligence, Chief Executive Officer Kaan Terzioglu said in an interview in Istanbul on Tuesday. Turkcell now owns 41.45 percent of Fintur, which operates in Azerbaijan, Kazakhstan, Georgia and Moldova. Terzioglu didn't give further details.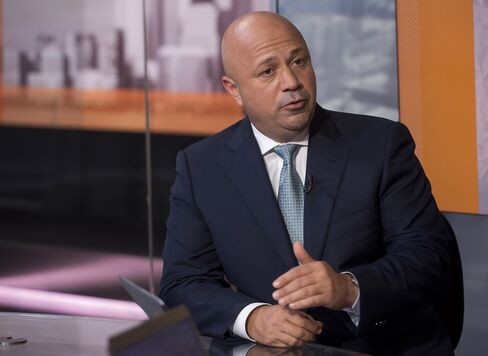 "We are constantly reviewing our asset portfolio," Terzioglu said after he signed a license agreement with Turkey's telecommunications regulator for 4.5G high-speed mobile Internet services.
Turkcell hired Citigroup Inc. and HSBC Holdings Plc to advise on the Fintur stake, two people with knowledge of the matter said in November. At the time, Pareto Securities valued TeliaSonera's Fintur stake at about $430 million.
Turkcell shares fell as much as 3.5 percent and were down 2.7 percent at 10.44 liras at 3:27 p.m. in Istanbul. TeliaSonera advanced 0.2 percent to 38.17 kronor in Stockholm.
TeliaSonera, the largest Swedish phone carrier, is Turkcell's biggest shareholder with a 38 percent stake. Other Turkcell investors include Russian billionaire Mikhail Fridman's investment company and Cukurova Holding AS.
"Several parties are interested in our holdings in Fintur and one of them is Turkcell," a TeliaSonera representative said in a text message. The carrier is exiting Asian and former Soviet countries to focus on Europe and its home Nordic region, seeking to capitalize on higher demand for wireless Web-browsing and video services. The carrier is embroiled in legal probes in Sweden, the Netherlands and with the U.S. Department of Justice over how it bought phone licenses in Uzbekistan in 2007.
Turkcell is looking to expand after the resolution of a decade-long boardroom deadlock among the three major shareholders that hobbled decision-making and blocked dividend payments between 2010 and 2014. The impasse ended in 2014 when regulators intervened and appointed new board members, while Cukurova's repayment of a $1.6 billion loan to Fridman's holding company in 2014 also eased tensions among the owners.
Before it's here, it's on the Bloomberg Terminal.
LEARN MORE