Beyoncé Boosted Red Lobster Sales by 33%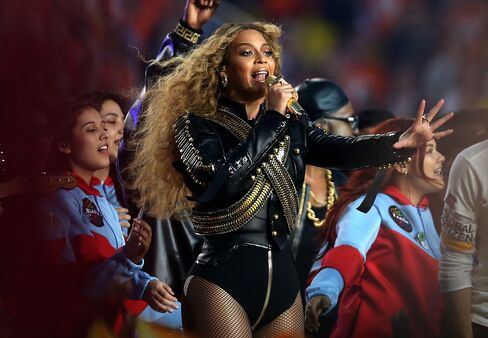 Red Lobster Chief Executive Officer Kim Lopdrup said sales jumped 33 percent on Sunday and increased "well into the double digits" on Monday after pop star Beyoncé mentioned the seafood chain in her new song, "Formation."
The song, which was released over the weekend, sent customers streaming into Red Lobster on Super Bowl Sunday, which is typically a slow day for the company, Lopdrup said in an interview. He declined to give a specific figure for the double-digit increase on Monday, which compares with the year-earlier day.
"This has been a remarkable week -- we never expected to be such a hot topic of conversation," he said. "We were delighted to learn that Beyoncé and her fans loved Red Lobster so much."
Lopdrup said he wasn't aware of the Beyoncé song until Red Lobster began trending on Twitter, something he doesn't recall happening before. The restaurant chain, which was acquired by Golden Gate Capital in 2014, had just started its annual Lobsterfest promotion on Feb. 1.
Red Lobster has been working to boost growth since it was sold by Darden Restaurants Inc., the owner of Olive Garden, because of slow sales and an aging customer base.
"Super Bowl Sunday is typically not a good day for us, so we were really delighted to see such strong results," Lopdrup said.
Before it's here, it's on the Bloomberg Terminal.
LEARN MORE