Odds of Fed Rate Cut in '16 Rise as Global Markets Totter: Chart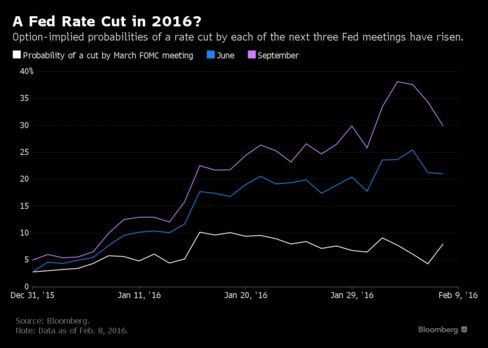 The probability implied by trading in eurodollar options of an interest-rate cut at the Federal Open Market Committee's meeting in March is about 8 percent. The chances of a reduction by its September meeting are nearly four times that. Speculation is rising that the hiking cycle the Fed began in December has already ended amid an accelerating global stock-market selloff, a continued slide in oil prices and increased concerns about the outlook for the U.S. economy.
Before it's here, it's on the Bloomberg Terminal.
LEARN MORE