Boxed chocolates are great, but they're also the most cliche thing you could possibly give someone on Valentine's Day. If you're looking for alternatives, order something special from a fantastic bakery that makes other kinds of sweet things too, and ships them, like colorful macarons or crisp-edged canelés.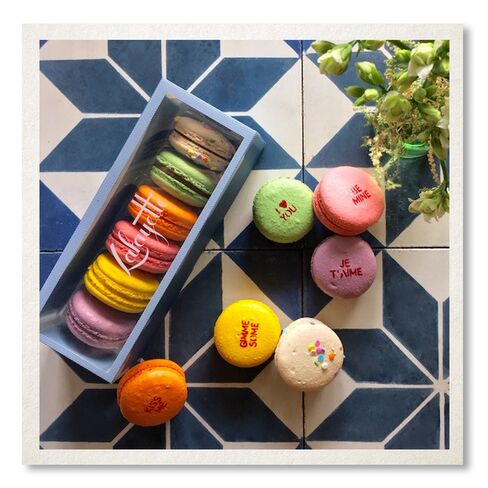 New-School Macarons
Lafayette Bakery's superstar baker Jennifer Yee is making extra-sweet macarons for Valentine's Day, stamped with cute sayings just like the original Necco conversation heart candies. The box is a mix: crème de cassis, lemon-lime, raspberry-rose, orange, matcha, and birthday cake. (Box of 6, $17; shop.lafayetteny.com)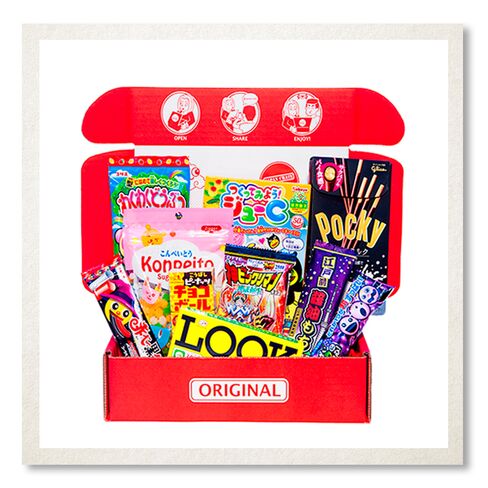 Japanese Candies
Give the gift of cute, colorful, hard-to-find Japanese sweets. Japan Crate ships mixed crates once a month, and you have a few days to sign up in time for the February crate. Previous orders have included rainbow marshmallows, a single 50-inch long gummy worm, and soy sauce pretzels (with toy included!). (1 crate/month at $24/month; japancrate.com)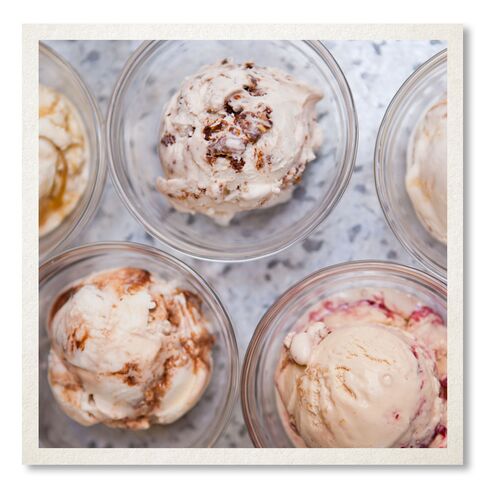 Quirky Ice Cream
The Portland-based artisanal scoop shop will ship five pints of their strange and delightful flavors, from black truffle to bacon-banana-peanut-butter. (5 pints, $65; saltandstraw.com)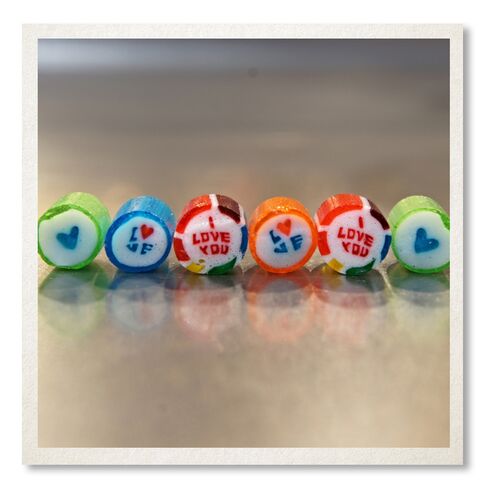 Hard Candy
These adorable old-fashioned candies are masterfully hand-shaped in San Francisco, so they hide tiny messages and pictures at their cores. (100g jar, $11; papabubble.com)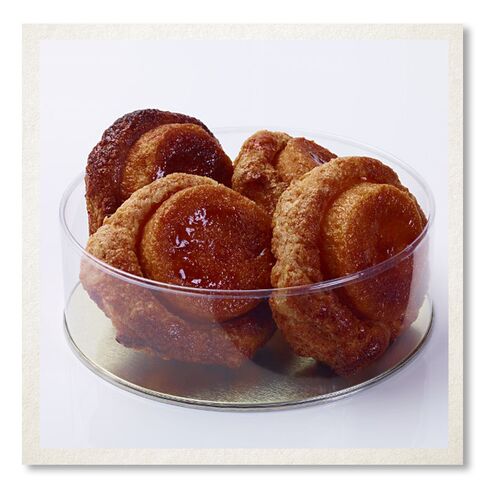 Kouign-Amann
Dominique Ansel makes one of the finest pastries in New York and no, it's not the Cronut. The Kouign-amann is a buttery, flaky gem from Breton, layered with caramelized sugar—during summertime it made for one fantastic ice cream sandwich. The best time to give it to someone is first thing in the morning, so they can nibble it with coffee. (Box of 4, $22; dominiqueansel.com)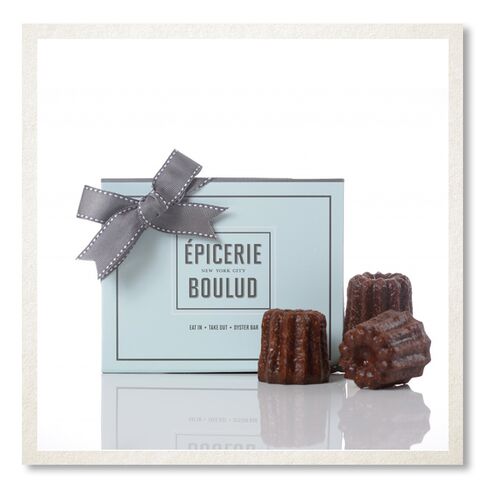 Canelés
You already know about Epicerie Boulud's stunning Nutella croissant, but what about Francois Brunet's canelés? These tiny, custard-like cakes are baked extra dark so the edges are crisp, and the vanilla-scented center is almost creamy. (Box of 6, $29; epicerieboulud.com)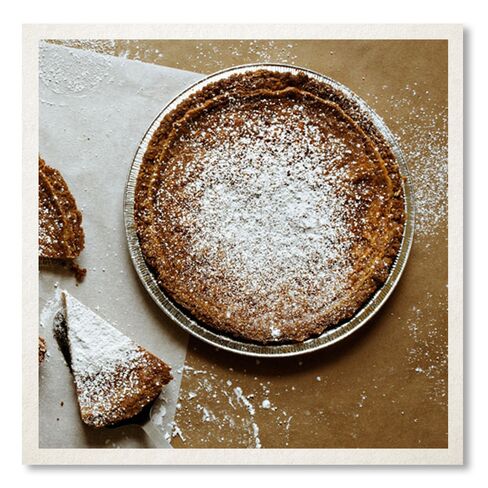 Crack Pie
Show your roommates or colleagues you love them with one of Milk Bar's classic, crowd-pleasing crack pies. It's got a crumbly oat crust and a super sweet, almost chewy butter filling, plus this time of year it's dusted with an icing sugar heart. (10-inch pie, $46; milkbar.com)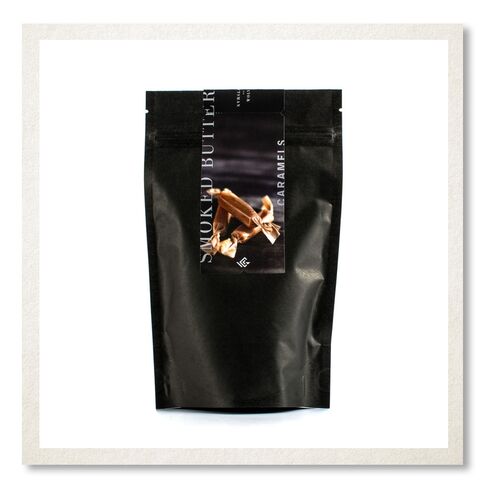 Caramels
The San Francisco bakery turns out some of the most perfect caramels we've ever had using smoked butter: tender, chewy (but not too chewy!), and with just the right amount of salt. (1 bag, $12; craftsman-wolves.com)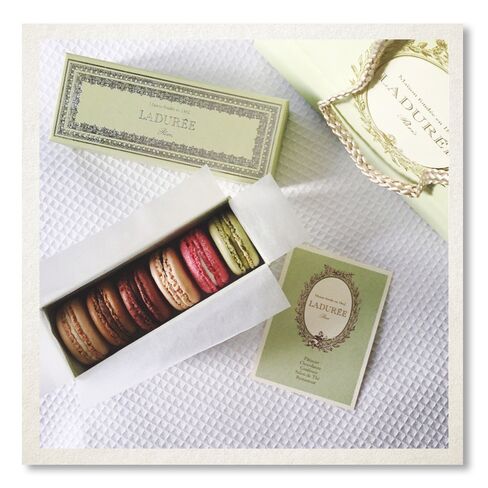 Old-School Macarons
If you need something serious-looking, Ladurée is the master of luxuriously packaged macarons. These are tender, glossy, and not overfilled. Choose a range of flavors when you order, but don't miss the rose petal, violet-cassis, and pistachio. (Box of 20, $58; postmates.com)
Tejal Rao is the New York food critic for Bloomberg. Follow her on Twitter (@tejalrao) and Instagram (@tejalra), or contact her at trao9@bloomberg.net.
Before it's here, it's on the Bloomberg Terminal.
LEARN MORE