U.S. Takes Step Toward Increasing Oversight of Treasury Market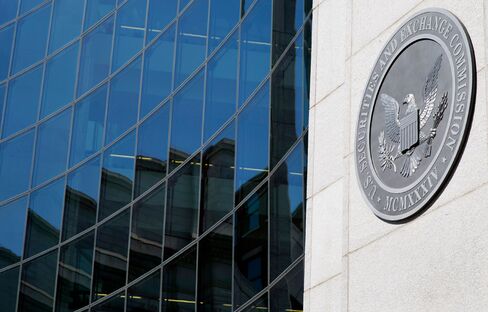 Government issues request for comment on evolution of trading

Executives argue post-crisis regulations have hurt liquidity
The U.S. is taking a step toward increasing oversight of Treasuries in response to complaints from both traders and government officials that the market is too opaque.
The Treasury Department on Tuesday asked for input on how the market has changed and what should be done so that it can operate more smoothly. Regulators want to prevent the kind of sudden price swings that occurred on Oct. 15, 2014, when yields fluctuated in a way that had only happened three other times since 1998.
"We don't take any policy changes to the Treasury market lightly, but it is clear we need better access to more information about trading in this market," said James Clark, Treasury Deputy Assistant Secretary for Federal Finance. "We cannot afford to stand still as the world changes around us."
Finance executives have argued that rules passed after the 2008 crisis have sucked up liquidity in debt markets by forcing banks to reduce their trading and hoard high-quality assets like Treasuries. Treasury officials including Secretary Jacob J. Lew have pushed back, saying regulations passed under the Dodd-Frank Act didn't play a significant role in what happened in October 2014.
Treasury's request for information asks industry participants and the general public about the best means of monitoring trading in Treasury cash and futures markets. Department officials have said the quality of data available to regulators must be improved. The request also solicits views on the potential costs and benefits of additional transparency. Seeking feedback and potentially making changes will help ensure "the Treasury market remains the global benchmark," Clark said.
Speed Traders
The Treasury put together the document with the other agencies that regulate Treasury markets: The Federal Reserve, New York Fed, Securities and Exchange Commission and Commodity Futures Trading Commission. The public has 60 days to submit comments.
In July, those agencies released a report saying the Treasury market's October 2014 swings resulted in part from activity by both banks and high-frequency traders. More than half of the volume on platforms where dealers trade with one another comes from high-speed electronic trading firms, according to the government's July report.
The quick move in Treasury yields, which wasn't triggered by an obvious catalyst, also prompted officials to host conferences for investors, electronic market-making firms and regulators to discuss the evolution of the market.
"The market's structure has absolutely changed over the last five to six years, and it's picked up rapidly in the last two," said Anthony Perrotta, a partner at financial research firm Tabb Group LLC. "On the surface, it doesn't appear to be trading much differently, until you have some sort of stress on the marketplace, and then the liquidity evaporates quickly."