Crude oil may average $30/barrel in low-price scenario

Company plans to keep 60-70 billion ringgit annual capex
Petroliam Nasional Bhd. said crude prices could average $30 a barrel this year and warned the Malaysian state oil company faces two to three tough years.
Just two months after the company was assuming an average price of $48 a barrel, Chief Executive Officer Wan Zulkiflee Wan Ariffin laid out the new "low-price" scenario for 2016. Petronas remains committed to its multi-billion dollar projects as it sticks to its capital expenditure plan of as much as 350 billion ringgit ($80 billion) over the next five years, he said Monday.
The world is awash in oil as members of the Organization of Petroleum Exporting Countries seek to increase market share by pressuring high-cost producers, rather than cutting output to support prices. The deepening slump is adding fresh pain for Petronas as it juggles investing in long-term projects for future growth and meeting dividend obligations to the government.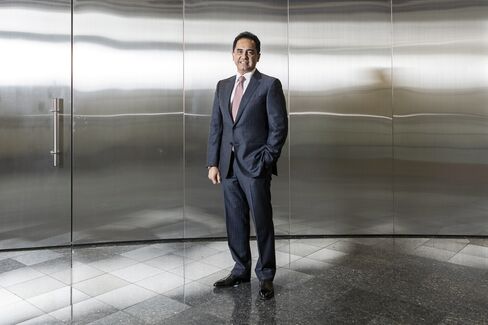 "It's prudent for Petronas and other organizations to be planning for an extended period of low prices," Wan Zulkiflee, 55, said in an hour-long interview on the 81st floor of the world's tallest twin towers. "The longer we are in this difficult period, I think the steeper will be the recovery because people don't invest."
The drop in oil has in part led to international investors souring on Malaysia, with the ringgit slumping to a 17-year low in 2015. The net-oil exporting nation stands to lose 300 million ringgit for every $1 a barrel decline in crude, according to government estimates. Brent currently trades below $32 a barrel.
While a weaker ringgit is traditionally a boon for the company as it sells its products internationally, the benefits are less this time around as Petronas imports machinery and other goods for its projects, the CEO said.
Moody Investors Service lowered its credit-rating outlook for Malaysia on Monday, citing an external environment that has crimped government revenue despite Prime Minister Najib Razak's efforts to improve the country's finances. Najib said last week he will amend the 2016 budget to take into account the lower price of oil after using the same price assumption that Petronas did.
"The reversal in the price will happen," Wan Zulkiflee said. "It's only whether it will happen in three years, five years or in seven years' time."
Iranian Sanctions
A forecast of about $30 a barrel already takes into consideration the oil glut and the lifting of restrictions on Iran selling in the international market, said Wan Zulkiflee, a three-decade veteran at the company. Petronas, which halted imports of crude from Iran in 2012, will explore possibility of buying from the Middle Eastern nation once again when sanctions are lifted, he said, declining to elaborate.
The slowing Chinese economy and its weakening yuan are having an impact on Petronas' sales and operations in the North Asian nation, Wan Zulkiflee said.
In Canada, Petronas is still awaiting environmental approval from regulators to start construction on the Pacific NorthWest LNG project, which has faced resistance from groups including indigenous organizations. The C$36 billion ($25 billion) proposal was "shovel-ready" and only awaits the permit, Michael Culbert, chief executive officer of the venture, said in October.
The company will review its decision within this quarter on whether to proceed because the project "can't be held in abeyance indefinitely," said Wan Zulkiflee. "The window is closing fast."
Keep Investing
It's important for oil companies to continue investing even as low prices prevail, the chemical engineer by training said, citing Petronas projects such as a $27 billion integrated refinery and petrochemical complex in the southern Malaysian state of Johor. The development known as RAPID is expected to come onstream in 2019 and will require about 3,000 employees, he said.
If investments are held back, "when demand picks up, the whole industry may not be ready to meet the demand," he said.
Wan Zulkiflee said the company will continue to maintain its production levels as significant cuts would result in setbacks when there is a recovery. Petronas hasn't gotten to the point where it needs to "right-size" permanent employees even as it reviews the status of contract workers, he said.
Spending Cuts
It's also lowering spending by improving on procurement processes and cutting costs on business travel that saved the company 24 percent in operating expenditure excluding salaries last year, Wan Zulkiflee said.
The oil company reported a loss of 565 million ringgit in the third quarter compared with net income of 12.4 billion ringgit a year earlier because of impairments resulting from lower crude prices. It's still committed to paying the government 16 billion ringgit in dividends this year, down from 26 billion ringgit in 2015, Wan Zulkiflee said.
Petronas raised $5 billion by selling dollar bonds and Islamic debt in March. While it has sufficient cash to go through the difficult period, Petronas also has "a lot of headroom" if it needs to tap the dollar market, Wan Zulkiflee said. The company has net cash of about 88 billion ringgit at the moment, he said.
Before it's here, it's on the Bloomberg Terminal.
LEARN MORE