Takata Looks Way Past Its Air Bag Woes
The embattled parts maker seeks a future in autonomous car gear.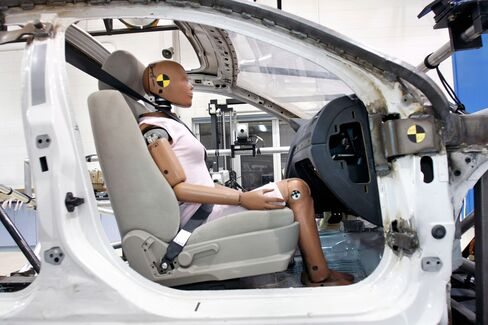 One might think that an auto parts company whose main product is at the center of a 19-million-vehicle recall involving a dozen carmakers would have its hands full. But Takata, the Japanese maker of air bags that killed nine motorists and injured about 100 more, is turning toward the burgeoning field of driverless cars—a market that may be worth $42 billion annually by 2025, estimates Boston Consulting Group.
Autonomous vehicles pose a threat to Takata and other auto safety suppliers because such cars could eventually render steering wheels obsolete, and sharply decreasing crashes would undermine the need for seat belts and air bags. Those three products account for 86 percent of Takata's sales. Nevertheless, says Kirk Morris, vice president for engineering, Takata has signed up automakers to buy its safety products for autonomous cars starting late this year. "The whole industry is trying to grapple with how to keep their chips in the game and a seat at the table," says Scott Upham, founder of Valient Market Research. "Takata is trying to take their core capabilities and plug them into the new reality, which is autonomous driving."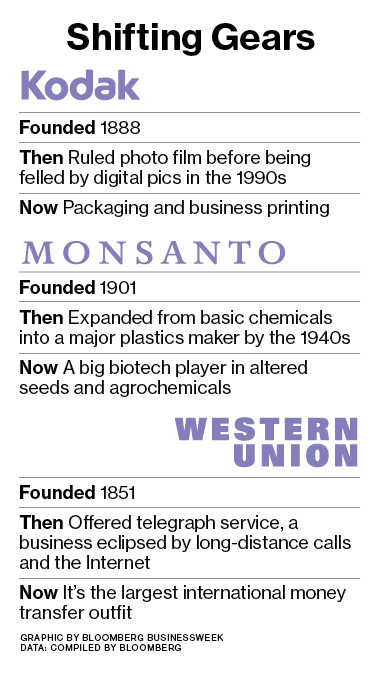 Takata's development of autonomous driving systems started years ago and hasn't been affected by the air bag crisis, Morris says. "These technologies will be necessary in every semiautonomous or autonomous vehicle," he says. "Innovation drives our business. We want to continue being an innovator."
In private sessions with customers at the 2016 Consumer Electronics Show in Las Vegas in early January, Takata demonstrated a monitoring system that uses a camera and special lights to track the gaze and head movement of a person behind the wheel. Carmakers want such systems to ensure that drivers—still required by current law to have their hands on the wheel of a sensor-controlled vehicle—pay attention and can retake control of an autonomous car if needed, Morris says.
"The holy grail is fully autonomous, and then there are steps where the driver is still in the loop," says Jason Lisseman, a Takata engineering director. "We're trying to keep the driver in the loop." One Takata product is an LED bar embedded in the top of the steering wheel, which could warn the driver of a potential collision or communicate when it's OK to let go of or retake the wheel from the autonomous system. Another sensor system can detect whether the driver is touching the steering wheel.
One automaker has a contract with Takata to put the camera-based monitoring system into production next year in about 10,000 vehicles, says Morris, who declined to name the customer. The cost of the system to manufacturers, which could range from about $100 to $400 per vehicle, will drop as production increases. Several carmakers will use the steering wheel sensor system beginning in late 2016, with a total volume of about 60,000 vehicles in the first year, he says. The light bar's debut is scheduled for 2017.
Still, the air bag failures could stall the driverless-gear push. "It may be difficult for Takata to win orders from carmakers for new-model parts in bidding after losing their trust," says Takahiro Kusakari, a fund manager at Sawakami Asset Management, once one of Takata's biggest shareholders. And Takata, which recently cut its annual profit forecast by 75 percent for the fiscal year ending in April, says it's still unable to estimate its full recall costs. "Takata will have to pay one-time losses from their operating profit, pay the cost for the class-action lawsuits, and then it may not have much for research and development," Kusakari says. "So after this turmoil is gone, Takata's products may not be competitive anymore and behind the other technologies."
—With Yuki Hagiwara
The bottom line: Takata, whose faulty air bags spurred the recall of about 19 million vehicles, is plowing ahead with gear for driverless cars.
Before it's here, it's on the Bloomberg Terminal.
LEARN MORE