Norway Imposes Border Checks as Refugees Split Scandinavia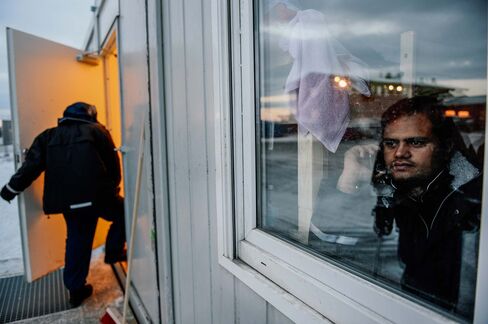 Norway became the latest Scandinavian nation to respond to a deepening refugee crisis that has already overwhelmed neighboring Sweden by introducing border controls.
Norway, which is part of the Schengen passport-free region even though it isn't a member of the European Union, said late on Tuesday it will impose border controls from Thursday this week.
"The large number of asylum seekers and migrants is creating big challenges for us," Finance Minister Siv Jensen said in a statement.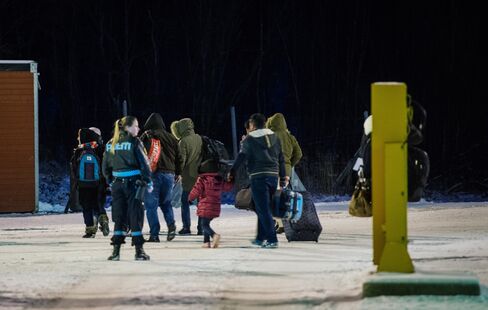 Measures will in particular aim to prevent refugees spilling out of Sweden into Norway, after the Swedish government acknowledged its generous immigration policies were backfiring. The largest Scandinavian economy has had to amend its budget to take into account the extra cost of absorbing the more than 350,000 people Swedish authorities estimate may enter the country this year and next.
"On Tuesday it became apparent that Sweden is no longer able to receive such a large flow of asylum seekers as is the case today," the Norwegian Justice Ministry said. "They're working on a number of measures to reduce the flow to Sweden."
Finland and Sweden have urged the rest of the Nordic region to hold joint talks on the issue of immigration. Denmark said on Tuesday the region is planning to step up coordination efforts needed to receive so many asylum seekers.
"The current migration and refugee situation is overwhelming," Danish Defense Minister Peter Christensen said in a statement. "That's why the countries affected need to collaborate."
Denmark has so far refrained from imposing border controls. But Prime Minister Lars Loekke Rasmussen, who spoke to his Swedish counterpart on Tuesday, said Wednesday his government would "respond in the most appropriate way" should the actions of Denmark's neighbors lead to a surge in the influx of asylum seekers.
The country is already preparing to tighten its immigration policies, including stricter family reunification terms and faster deportation of candidates whose applications are rejected.
"My goal is to limit the flow of asylum seekers" into Denmark, Integration Minister Inger Stojberg told broadcaster TV2. Sweden's immigration woes stem from policies that have been "too lax," and Denmark's government is therefore under no obligation to help, she said.
Denmark now expects to receive 25,000 asylum seekers in 2016, compared with its previous estimate of 15,000. Most refugees passing through Denmark in 2015 have headed for Sweden, which introduced border controls on November 12.
Like Sweden's, the Norwegian border controls will be temporary and affect ferry traffic between Norway and the European continent, the government said. Norway will also impose tighter so-called territorial controls along its borders in order to stop people without the required documentation from entering the country.
Before it's here, it's on the Bloomberg Terminal.
LEARN MORE