Coca-Cola's Chief Science Officer Retires After Obesity Outcry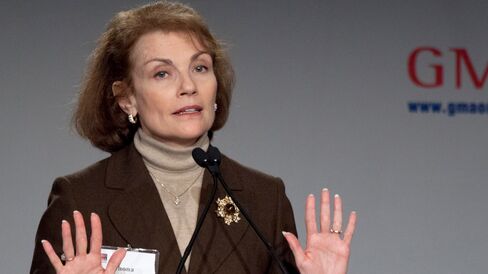 Coca-Cola Co. executive Rhona Applebaum, the beverage giant's chief science and health officer, is leaving the company after it was criticized for funding an anti-obesity group.
Applebaum has "made the decision to retire" and a transition is under way, the Atlanta-based company said on Tuesday.
The executive was involved in a controversy over Coca-Cola's relationship with the Global Energy Balance Network, a nonprofit working to fight obesity. The Associated Press reported that e-mails showed Coke had been "instrumental" in shaping the group's message, with Applebaum helping manage the relationship. The close ties raised concerns that Coca-Cola would use the group to deflect criticism about its role in the U.S. obesity epidemic.
Chief Executive Officer Muhtar Kent said on Tuesday that the company would be more transparent about its activities.
"Our support for scientific research was based on the desire to identify a more holistic, workable approach based on the best evidence," he said in a statement. "It has become clear to us that there was not a sufficient level of transparency with regard to the company's involvement with the Global Energy Balance Network. Clearly, we have more work to do to reflect the values of this great company in all that we do."
Before it's here, it's on the Bloomberg Terminal.
LEARN MORE