Cyber Threat Underscores Safety of Owning Texas Land, Perot Says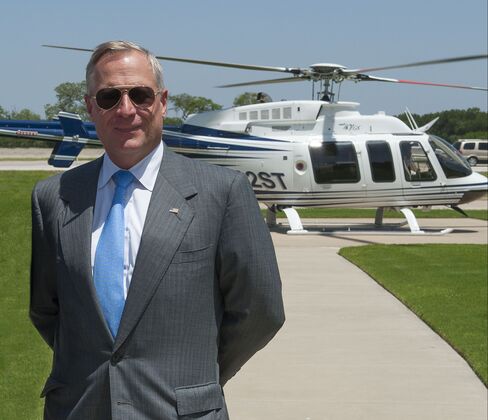 Family has real estate, energy and technology investments

Father ran as independent presidential candidate in '92, '96
The growing menace of hackers gaining access to the financial system concerns Texas billionaire Ross Perot Jr. enough that he's keeping key records in file drawers in case the Internet goes down.
Yet his perch as chairman of Hillwood, the largest landowner in the Dallas-Fort Worth region, helps him sleep at night.
"What I like about land is I can drive out and check on it," Perot, 57, with a net worth of $2.1 billion on the Bloomberg Billionaires Index, said last month in an interview in his Dallas office. "It doesn't go anywhere. It's hard to steal land."
Hillwood, the industrial property developer behind the Manhattan-sized AllianceTexas mixed-use development in North Texas, was founded in 1988 by Perot, the son of the computer-services magnate and two-time presidential candidate. The younger Perot first made a name for himself in 1982, the year after he graduated from Vanderbilt University, flying a helicopter called the Spirit of Texas around the world.
The following are excerpts from the interview.
What's the biggest risk to your investments?
One day your readers are going to wake up and wonder what happened to their assets because of cyber security. You really need to be on top of what you own and you've got to be on top of your record-keeping. Imagine one day if a major bank is taken down and the records are gone.
So what's the safest investment?
The safest is always land. You want land in growing areas.
Are you buying land now?
Every time there's a dip in the market, we buy. If you don't buy the land right, it ain't going to work. We're bullish on Texas. Heavy in Southern California, heavy in Memphis, big in Chicago, buying buildings in Atlanta. We have a big Pennsylvania program.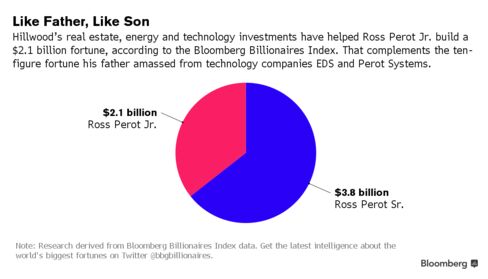 What's been your family's best investment?
We have the big three -- technology, energy and real estate. All three through the decades have worked out very well for us. I can't choose. They are like your children. You can't pick your favorite child. I love them all.
The worst?

When I venture off into areas where I have no idea about. That's where you lose money. The big three keeps me busy every day. Where I get into trouble is if I do things that are outside of those three areas.
You're also using your land as a technology incubator

Perot Jain is our venture group. Because of AllianceTexas you've got this big 18,000-acre test bed and whoever wants to test their product in the real economy, they come out to Alliance. You come out here in an enclosed community, you work out the bugs and then you run to Silicon Valley with your product.
Best city to buy an apartment in?
Your gateway cities are all overpriced. High-end residential in San Francisco could be undervalued compared to a global market. New York is full value. I've had a home in London for almost 20 years. I thought it was expensive then but it's been a great investment.
What's been your most lavish gift to an employee?
We're not very lavish people. For our teams that do great work we have a tradition of giving Rolex watches. If you see all the key guys with their Rolexes, that's sort of our Medal of Honor if you do something big.
What's more expensive, a yacht or a plane?
A jet is a true business tool. We log 750 hours a year on our Gulfstream 550. We wear it out. It's a fabulous tool, it's a true time machine. Our guys can go out and hit five or six cities in a day. A yacht is far more expensive because I have yet to figure out how to make a yacht a business tool.
Who are you backing for the White House?
I like the governors. I like Bush, Kasich and Christie. Rubio certainly has appeal but I think he's not ready yet. Bush, Kasich and Christie can go to the Oval Office and be prepared to run the country. Bush is the most prepared but Kasich is right there behind him and I want safe, stable, mature hands that can run the nation for the next eight years.
Would you ever run for office?

No. We've been there, we saw that.
Before it's here, it's on the Bloomberg Terminal.
LEARN MORE