Report: College Is Failing Young U.S. Veterans
Even though an expanded GI Bill has helped make college more affordable for vets, most don't think college meets their needs, a Gallup survey shows.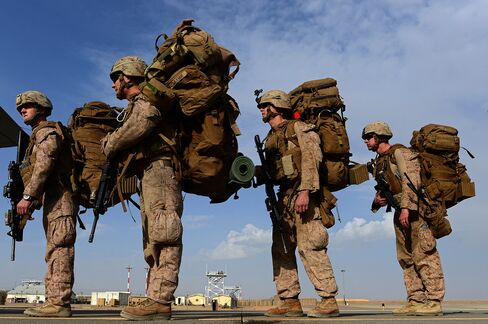 Higher education is failing U.S. military veterans despite expansions to the GI Bill, according to a report released today, but some institutions are doing a better job than others.
Less than a third of college graduates who had served in the military said that their university catered to their needs, according to a Gallup-Purdue survey of 3,735 veterans. At private for-profit and private nonprofit universities, the rate was a little higher, at 36 percent. At public universities, only 24 percent felt their needs were met.
Public colleges may be disappointing vets because they are larger, and lack special programs and counseling, said Brandon Busteed, Gallup's executive director of education and workforce development. "Some public institutions have invested a lot to support veterans, but they're having a tougher time delivering satisfaction," he said.
The satisfaction rate jumped to 55 percent for veterans who graduated after the post-9/11 GI Bill expanded its provisions in 2008, but Busteed calls that number inadequate, too.
"I don't think anyone would even be happy with 55 percent satisfaction," he said.
Higher education enrollment for military veterans surged after the expansion of the Serviceman's Readjustment Act of 1944, called the Post-9/11 GI Bill, in 2008, according to the National Conference of State Legislatures. The expanded provisions of the GI Bill gave veterans more education benefits including funds for housing and books, and allowed them to pass those benefits to their dependents. As a result, the report shows, 65 percent of military service members and veterans didn't borrow money for higher education.
That has resulted in a bright spot for college veterans: Because they tend to have a smaller student loan burden, they can make ends meet after graduation somewhat better than their nonveteran counterparts, said the report. Fifty-four percent of veteran graduates said they were thriving financially, compared with 43 percent of nonveteran graduates, said the report. Neither number is very good, said Busteed.
Veterans who attended college after serving in the military were less likely to feel their college understood their unique needs than those who went to college before serving, said the report.
"There are different educational needs for military members before they serve and after they serve," said Busteed. "If public universities are hoping to increase their veteran services, they might want to invest in specialized programs and mental health support that might not otherwise be available."
Before it's here, it's on the Bloomberg Terminal.
LEARN MORE