On Saturday, at the Only Watch charity auction in Geneva, a one-of-a-kind Patek Philippe wristwatch sold for 7.3 million Swiss Francs ($7.26 million). This makes it the most expensive wristwatch ever sold publicly. Did I mention it's made of stainless steel?
The 2015 Only Watch auction is held every other year to raise money for Duchenne Muscular Dystrophy, and brands big and small dontate unique watches to be sold. This year, Patek contributed a one-of-a-kind stainless steel reference 5016, a grande complication that includes a tourbillon, minute repeater, and retrograde perpetual calendar all in a small, wearable package. The steel case is complemented by a rich blue dial and matching strap. It's beautiful, highly complex, and an obvious trophy for collectors. There was no question this was going to be the top lot of the sale.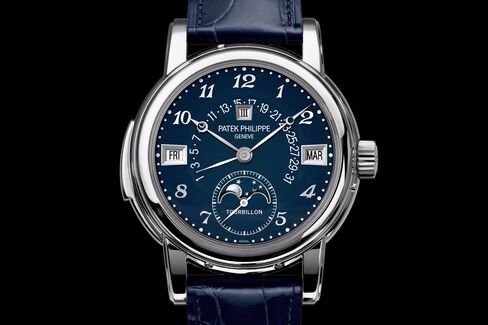 The 5016A (the A denotes a steel case) carried an estimate of 700,000 to 900,000 Swiss Francs, and it blew that out of the water. The hammer fell with the bidder in for 7.3 million Swiss Francs, more than 10 times the low estimate and almost double the next highest price ever paid for a wristwatch. It's proof that unique Patek Philippe watches are seen as strong investments by collectors and I wouldn't be surprised if this watch spent the next decade or two in a vault before emerging back to the auction block.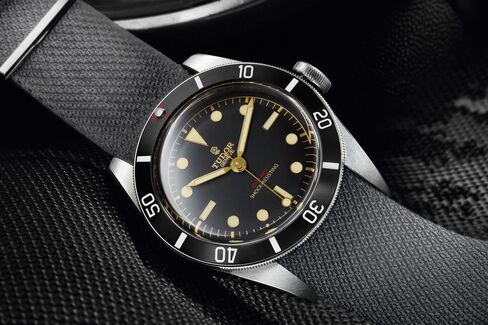 This wasn't the only crazy result of the day though. The unique Tudor Black Bay One, meant to look like the very first Tudor Submariner, fetched 375,000 Swiss Francs, more than 100 times the low estimate. At 3,500 to 4,500 Swiss Francs, the estimate was unbelievably low and the watch was clearly going to sell for much more, but considering you can get a nearly identical Tudor watch for $3,100 the price is 100% attributable to the fact that this watch is one-of-a-kind.
If there were any doubts, rarity still seems to be king in the world of watch collecting.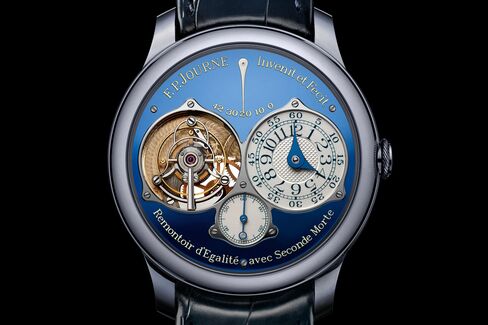 Results did vary wildly though. Unsurprisingly, The F.P. Journe Tourbillon Souverain Bleu, a mash-up of Journe's two most desirable watches, fetched 550,000 Swiss Francs, more than double the low estimate. And obviously the Tudor and Patek watches will be considered massive successes. But, the very first lot of the sale barely hit the low estimate, and a few of the 44 watches even sold below the estimates, including an H. Moser perpetual calendar that I expected to do very well.
In all, Only Watch 2015 raised 11,268,000 Swiss Francs with 44 watches and clocks. You can see the full results here.
Before it's here, it's on the Bloomberg Terminal.
LEARN MORE