These Charts Show Why the Bank of England Is Stuck
The strong pound and labor-market slack support no change

But wage pressures are building and the world's less scary
For the Bank of England, inflation is everything. Except for all the other things.
The nine-member Monetary Policy Committee, led by Governor Mark Carney, will vote on interest rates on Wednesday and announce their decision on Thursday alongside new forecasts. While the panel will probably keep the key rate at 0.5 percent, some economists say at least one official will join Ian McCafferty in calling for an increase.
Here are the key factors under debate:
Growth: The first read on the fourth-quarter comes from Markit Economics's purchasing managers indexes, and the news is good. U.K. services growth accelerated in October, while a gauge of manufacturing jumped to the highest in more than a year. Construction eased, but from a high level.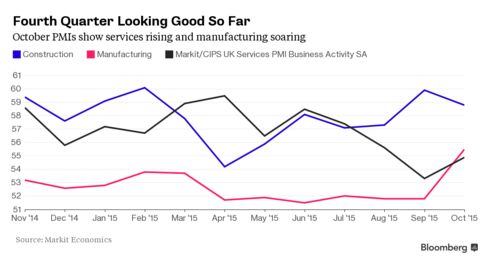 The pound: Sterling is central to the MPC's thinking, because a strengthening currency keeps a lid on already-feeble inflation. Officials disagree on how long this is likely to persist and what it means for the outlook.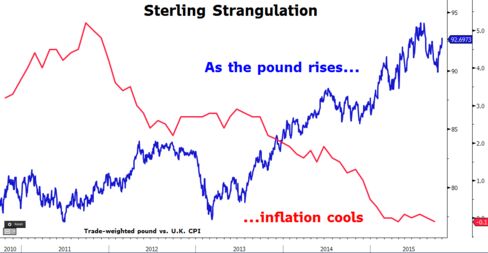 Labor market: underemployment shows there's still slack.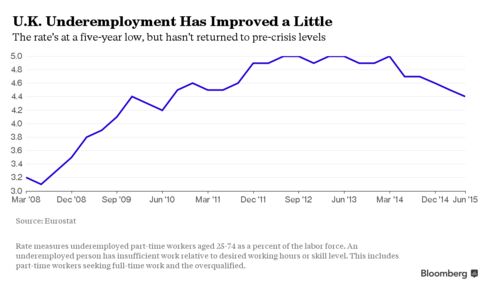 Wages: The most hawkish signal coming from the labor market is that Britons have actual, real spending power, now that basic pay growth has persistently exceeded inflation for almost a full year.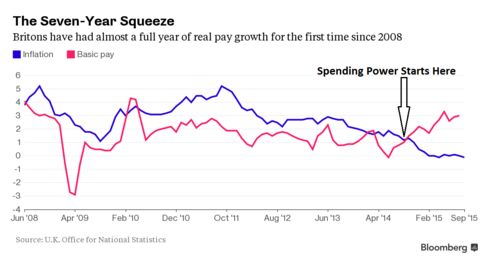 Turmoil: the world is a less stressful place, according to a gauge of volatility, which has fallen in the past month.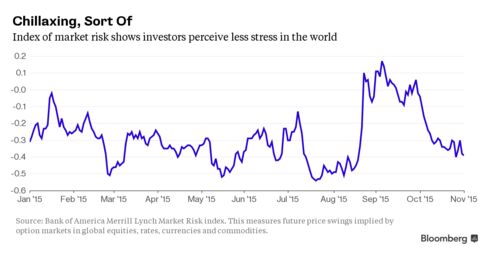 The Federal Reserve: While the BOE says what happens across the Atlantic doesn't dictate its actions, markets don't agree. As soon as the Fed said rate increases were still a possibility in 2015, investors slashed the number of months they expect to wait for an increase in the U.K.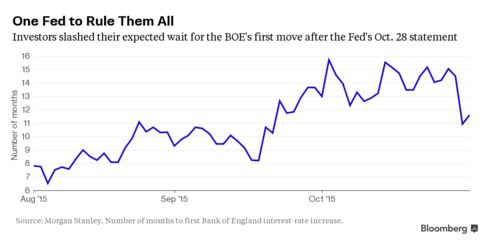 Before it's here, it's on the Bloomberg Terminal.
LEARN MORE