Disney's ESPN Suspends Grantland Website After Simmons Exit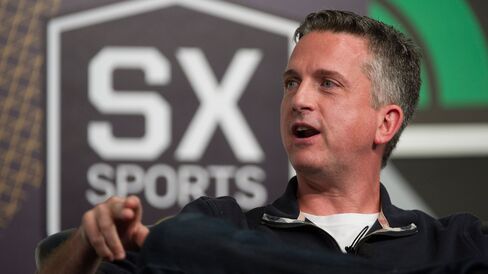 Network says it will honor contracts, redeploy the writers

Decision won't affect FiveThirtyEight or new sports-race blog
Walt Disney Co.'s ESPN sports network is shutting down the Grantland sports and pop culture blog founded in 2011 by commentator Bill Simmons.
"After careful consideration, we have decided to direct our time and energy going forward to projects that we believe will have a broader and more significant impact across our enterprise," ESPN said Friday in a statement.
The blog was considered a pioneering site for smart storytelling online, connecting the network to a new audience for digital media. ESPN is now in a cost-cutting mode after reporting it's losing subscribers and that profit growth will be less than expected. Earlier this month, the network fired just under 300 staffers.
"I loved everyone I worked with at G and loved what we built," Simmons said on Twitter Friday. "Watching good/kind/talented people get treated so callously = simply appalling."
Grantland was named after legendary sportswriter Grantland Rice. Simmons hired a number of prominent magazine editors and writers to help. He left ESPN in May after his contract expired and has since signed with HBO. He was suspended for three weeks last year after calling National Football League Commission Roger Goodell a liar.
All current writers will work through the end of their contracts, according to Chris LaPlaca, an ESPN spokesman. The website lists 39 editorial employees and contributors.
The Grantland articles will remain online and ESPN will retain the name for possible future use, LaPlaca said.
The network plans to continue FiveThirtyEight, a data-driven, sports, politics and economics blog led by statistician Nate Silver, and the Undefeated, a yet-to-be introduced blog about race and sports.
"Despite this change, the legacy of smart long-form sports storytelling and innovative short form video content will continue, finding a home on many of our other ESPN platforms," the network said.
Before it's here, it's on the Bloomberg Terminal.
LEARN MORE