French Defense Min Le Drian Says France Bombed Syria Last Night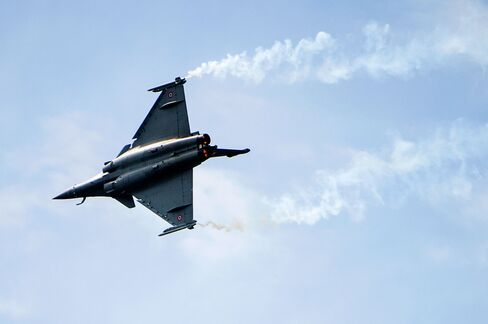 French jet fighters destroyed an Islamic State training camp in Raqqah, Syria, in the night of Thursday, as France seeks to destroy camps where IS soldiers are preparing attacks on its soil, Defense Minister Jean-Yves Le Drian said.
Le Drian said on Europe 1 radio that Russia's air strikes targets were overwhelmingly hitting Bashar al-Assad opponents and not the Islamic State in Syria, adding that Assad "was not the solution" for Syria. Le Drian said Russia is deploying military vessels in the eastern Mediterranean sea.
The IS terrorist group is also expanding in Libya, where the state is weak, Le Drian added.
Before it's here, it's on the Bloomberg Terminal.
LEARN MORE