Why Barrack, Sternlicht Joined Forces in U.S. Home-Rental Merger
Colony American, Starwood Waypoint combine for scale

New company may bring more institutional investors to industry
The combination of U.S. landlords Colony American Homes and Starwood Waypoint Residential Trust brings together two real estate moguls whose companies are trying to become a bigger force in the young house-rental industry.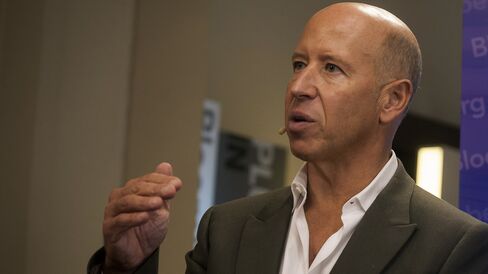 Starwood Waypoint is backed by Barry Sternlicht's Starwood Capital Group, a $44 billion real estate investment firm, while Colony American Homes is affiliated with billionaire Tom Barrack's Colony Capital Inc., whose assets range from distressed mortgages to Michael Jackson's Neverland estate. The executives will serve as co-chairmen of the combined rental company, which will own more than 30,000 houses across the country.
"Together we have investors from all over the world, and we'll bring the resources of our firms to help the company prosper," Sternlicht, 54, said in a telephone interview. He and Barrack have known each other for more than 20 years.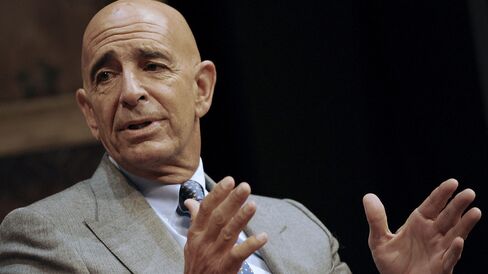 The management team of Starwood Waypoint founded one of the first large-scale single-family rental operators in 2009, and Colony Capital was one of the earliest private equity firms to start buying homes en masse in 2012, near the housing market's nadir. Many Wall Street investors followed, amassing about 200,000 homes largely through foreclosure auctions and purchases of individual properties, to take advantage of the lowest homeownership rate in decades.
Cost Savings
Now big landlords, which generally own houses scattered over a wide geographic area, have been consolidating or buying real estate in bulk so they can operate more efficiently. By combining, Starwood Waypoint and Colony will gain ground on Blackstone Group LP, with its roughly 50,000 houses, and American Homes 4 Rent, the biggest publicly traded home-rental real estate investment trust, with more than 37,000 properties. They estimate cost savings of $40 million to $50 million and greater benefits from scale in places like Florida, where it will have about 10,000 homes.
"They need scale but it's also a good solution for two companies that are a little bit stuck with this business," said Fred Small, an analyst at Compass Point Research and Trading.
Colony had filed to raise $100 million in an initial public offering in 2013 and postponed it the next month as shares of REITs declined. The firm has slowed buying, falling further behind Blackstone and American Homes 4 Rent, with about 19,000 properties.
Starwood Waypoint shares were down 14 percent this year through last week. The business was formed in 2013 when Starwood Property Trust Inc. spun off its single-family rental unit into a REIT headed by Waypoint Homes's management division.
"Colony generates plenty of cash and decent returns but they haven't been able to get it public," Small said. "For Starwood Waypoint, they have a difficult structure because they are externally managed, the management fee is based on the market capitalization, and the market isn't assigning as much value to the equity as the company originally expected."
Reaching Limits
Stocks of all the publicly traded rental-home landlords have been sagging this year, with firms struggling to convince investors they can operate the business efficiently. The public companies were reaching limits of their ability to raise capital because they couldn't issue more stock without hurting current shareholders, Dave Bragg, a residential REIT analyst at Green Street Advisors in Newport Beach, California, said last month.
Combining these two companies, along with the track record of its backers, will help institutional investors "be able to play in this marketplace with some comfort," Barrack, 68, said in a telephone interview. "It's just not big enough for them to play in at the moment."
As the largest landlords have grown, they've found different ways to use their scale to reduce costs and increase efficiencies, buying flooring, paint and appliances wholesale from national suppliers. Colony and Starwood Waypoint have homes concentrated in many of the same parts of Georgia, California and Florida.
"We now have the expertise and data and the scale to produce better returns of the same dollar," Sternlicht said. "There's no question that the company will have an equity base and it will be a major REIT now."
Before it's here, it's on the Bloomberg Terminal.
LEARN MORE