Polpo Founder Set to Take a Chance With Meatballs
Low-cost Covent Garden operation aims to bring street food out of the truck and into the takeaway.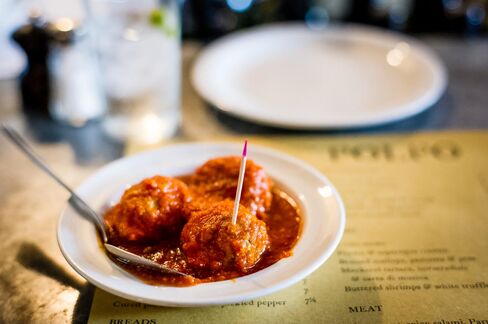 Meatballs are making a bid for freedom.
Russell Norman, the restaurateur who shook up London dining when he opened New York-style no-reservations restaurant Polpo in 2009, is opening his 10th venue, and this time it's a meatball shop.
Norman and his business partner Richard Beatty are backing Jez Felwick, who has spent the past four years serving food from his truck the Lawn Ranger. The Bowler is scheduled to open on Oct. 7 at Seven Dials, Covent Garden.
"Meatballs are the classic, ultimate blue-collar food," said Norman said, who already serves meatballs at Polpo.
"They aren't refined at all and foods that aren't fancy pants and aren't too clever for themselves are the sort that appeal to me. Meatballs are right at the top of that pile."
The Bowler will serve breakfast, lunch and dinner. It won't be large – there will be about 10 seats indoors and as many as 20 outside for those who want more than just a takeaway. Prices will range from about £3.99 ($6.20) to £7.99 for a box of food. Beer and wine will also be available.
"We are competing against people with very low overheads who are churning out excellent quality food at very low prices," Norman said. "We are drawing on the disposable takeaway model."
"Look at Savage Salads, for example. They've always got 20 people waiting five, 10, sometimes 15 minutes. And if people are willing to do that because it's good quality and inexpensive, then we have to compete with those people."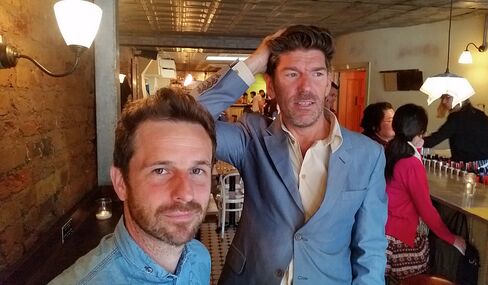 The popularity of street food in London has led to a migration toward restaurants from food trucks and market stalls. Among the most popular is Bao, a popular Soho snack bar serving Taiwanese buns that first found favor at Netil Market, Hackney.
Felwick started cooking when he was a student before studying at the Ballymaloe Cookery School in Ireland and then deciding to start his own business.
"We hit the wave as the street-food thing was getting going in London," he said.
When he met Norman at a garden party conversation quickly turned to meatballs, and the possibility of a tie-up that took street food into a bricks-and-mortar takeaway.
Beatty and Norman have opened Mishkin's, Spuntino, Ape & Bird and Polpetto, as well as branches of Polpo over the past four years. Two more Polpo outlets are planned for this year, in Brighton and Lewisham, south London.
Richard Vines is the chief food critic for Bloomberg. Follow him on Twitter @richardvines
Before it's here, it's on the Bloomberg Terminal.
LEARN MORE