Hungary Empties Migrant Camp as Military Arrives, Index Reports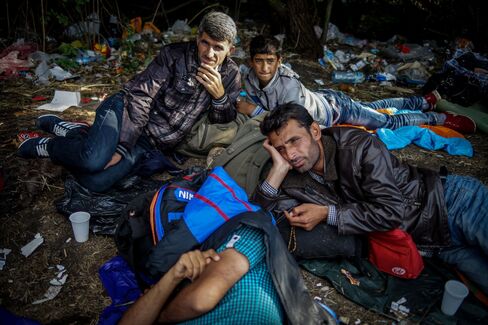 Hungarian police cleared a major migrant camp by the Serb border, transporting families to an unknown location on buses and making way for soldiers who arrived at the site, Index news website reported, citing its correspondent on the scene.
Hungary's government is deploying soldiers by the Serbian border starting this week to reinforce a razor-wire fence meant to keep out the tens of thousands of undocumented migrants who stream into the European Union each week. The country has also made illegal border entry a crime punishable by prison terms.
Before it's here, it's on the Bloomberg Terminal.
LEARN MORE