Guinea's Opposition Leader Warns of Vote Boycott, Violence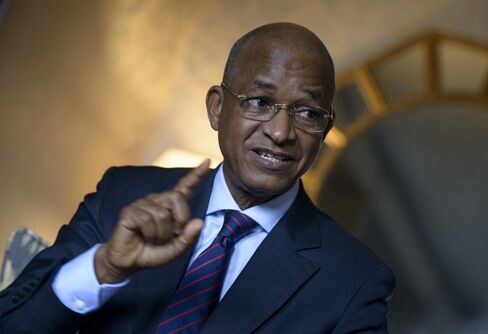 Government isn't living up to August agreement to prepare vote

Comments show risks in country fraught by political violence
Guinea's main opposition leader warned that he may boycott elections and said there's even a risk of political violence if it looks like the presidential poll next month won't be credible.
In his first public criticism since an Aug. 20 agreement aimed at calming political tensions, Cellou Dalein Diallo said President Alpha Conde and the election agency need to stick to the deal and clean up the electoral list for him to participate in the Oct. 11 vote. Campaigning is scheduled to begin Thursday.
"The people won't accept a masquerade," Diallo said in an interview at his campaign headquarters in the capital, Conakry, on Wednesday. "If the government continues with this tendency of organizing massive fraud, Guineans will definitely react. We can't renounce our rights just because there might be violence. If the government doesn't want to organize transparent elections it'll be the source of conflict."
The rivalry between the two main candidates dates to the 2010 elections in the world's biggest bauxite exporter, when Conde beat Diallo in a run-off. Tensions have been simmering since then as their supporters have sporadically clashed in the streets, leaving dozens of people dead. A new political crisis threatens to further delay the development of Simandou, the world's largest untapped deposit of iron ore.
Conde and Diallo are among eight candidates that have been approved by the West African nation's constitutional court.
"I am convinced that I can be elected if the elections are transparent," Diallo said.
Inflated Numbers
Election commission spokesman Amadou Salifou Kebe and Moustapha Naite, the communications director of Conde's Rally of the People of Guinea, declined to comment.
The election commission has inflated the number of eligible voters in Conde's political stronghold by half in the past two years, while the voter roll grew by only 16 percent in the rest of the country, Diallo said.
Diallo said experts from his Union of Democratic Forces of Guinea will assess whether the government has addressed fraudulent registration and fixed other "anomalies" before deciding whether he should participate in the poll.
"The government is refusing to respect our agreement, in spirit and in the letter," Diallo said. "If the agreement isn't respected it wouldn't be good for us to participate in the elections."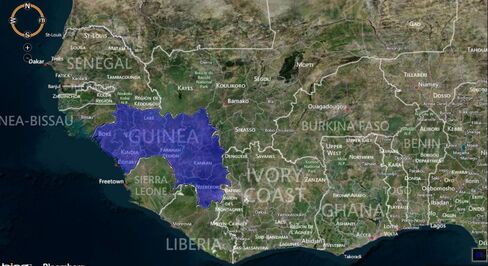 Before it's here, it's on the Bloomberg Terminal.
LEARN MORE