Sony Pictures to Settle Claims Over Stolen Employee Data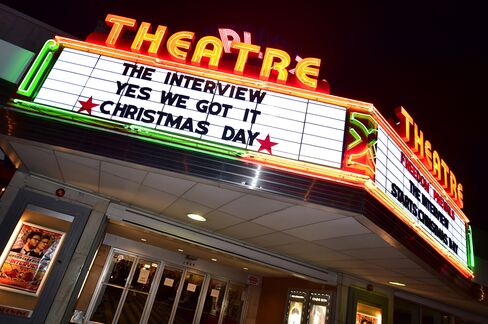 Sony Pictures Entertainment Inc. agreed to settle claims by ex-employees whose personal information was stolen in a computer hack linked to the release last year of the satirical comedy "The Interview."
Terms of the settlement weren't disclosed in a filing Wednesday in federal court in Los Angeles.
U.S. officials have blamed North Korean hackers angered over the Seth Rogen movie for the attack, which was revealed in November. The breach exposed Hollywood secrets, destroyed company data and caused the movie studio to initially cancel the release of "The Interview," which was about a fictional plot to assassinate North Korea's leader, Kim Jong-Un.
Sony in June lost a bid to dismiss allegations that it was negligent in not maintaining adequate security to stop hackers from getting into the company's computer systems and releasing employee salaries, worker health data, racially tinged e-mail banter and other sensitive information.
Some ex-employees claimed in July that identity thieves had attempted to use their credit cards and were trying to sell their personal data on black market websites. Sony argued in an August court filing that the case wasn't suited to proceed as a class action and told the judge that none of the lead plaintiffs in the case had suffered financial loss as a result of the hacks.
Robert Lawson, a spokesman for Sony Pictures in Culver City, California, a division of Tokyo-based Sony Corp., declined to comment on the settlement.
Cari Laufenberg, a lawyer for the ex-employees, didn't immediately respond to an e-mail seeking comment.
The case is Corona v. Sony Pictures Entertainment Inc., 14-cv-09600, U.S. District Court, Central District of California (Los Angeles).
Before it's here, it's on the Bloomberg Terminal.
LEARN MORE